Jarrow schoolboy dazzles on Britain's Got Talent as dance group book place in final
There wasn't a dry eye in the house as 5 Star Boys booked their place in the Britain's Got Talent final
A Jarrow schoolboy had the nation in bits once again on Thursday night as he dazzled on Britain's Got Talent.
Joseph Chow performed as part of ballet dancing group 5 Star Boys on the talent show's semi-final.
The group, who met at a dance convention in Birmingham and share struggles with bullying, gave a tear-jerking performance to 'This Is Me' from The Greatest Showman.
The performance had the judges and audience on their feet, with many shedding a tear.
David Walliams said: "This is an incredible moment and I am so proud and happy for you boys.
"That was incredible and I wish I was 11 years old watching this show doing that on stage, realising you can be whatever you want to be in life.
"This goes beyond dance into a beautiful positive message of what the world can be."
Next up to comment was Alesha Dixon, who praised the boys' perseverance.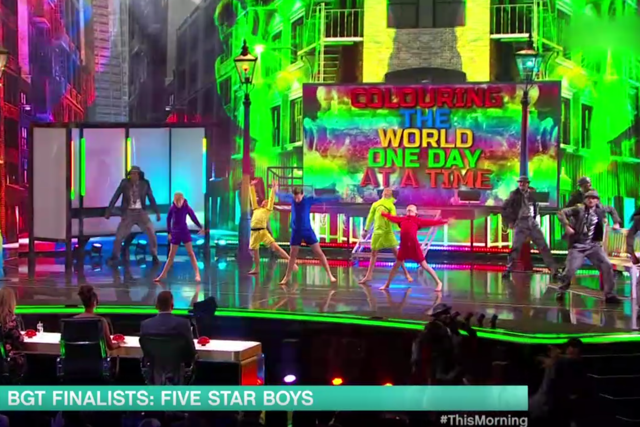 She said: "I was enjoying it so much I didn't want it to end.
"It was so beautiful. Keep doing what you're doing and inspiring any other young boy out there to follow their passion."
Amanda Holden added: "I felt so emotional when I saw your first audition and tonight I felt the same. It's beautiful to watch. Inspirational.
"This show is probably the biggest platform in the country for you to say what you wanted to say.
"I know you've all been through a tricky time at school with people judging you, but if you needed to get that message across my goodness me you did that tonight. Well done."
A teary-eyed Simon Cowell was last to comment.
He said:" You were telling us your friendship formed because you were bullied at school and you had the guts to tell us about that.
"It's one of the most cruel things ever.
"Your audition was a nine, this was a 99 actually. It was like watching your own musical. It was so brilliant, so moving.
"Seeing how much it meant to you at the end made it even more special."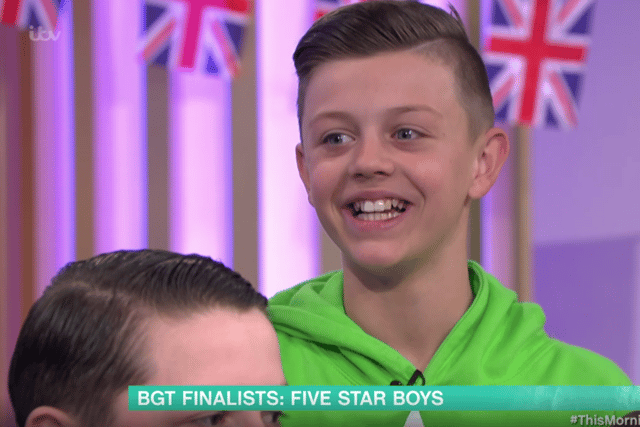 At the end of the night, Joseph and his fellow dancers secured their place in Sunday night's final after a unanimous decision from the judges in a vote-off.
On Friday morning, Joseph and the team appeared on This Morning to talk about their success.
The young Geordie lad said: "It was outstanding, it was such an amazing feeling that many people loved the performance.
"They [friends at home] are very proud of us.
"I couldn't tell them when we auditioned and they were a bit sceptical where I was!"
Joseph is a Year 6 pupil at St Matthew's Catholic Primary School and lives in Boldon with his parents Natasha, a customer services advisor and Phil, a financial advisor, as well as his two younger sisters.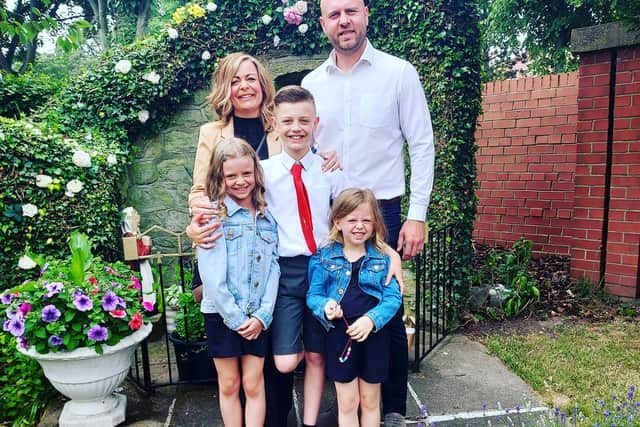 Writing on a GoFundMe page, Joseph's mother Natasha said: "My son has successfully gained places at both Royal Ballet School and Elmhurst Ballet School in association with (Birmingham Royal Ballet) to start in September 2022.
"Whilst part of the tuition and boarding fees can be covered with a government grant we still need to raise money for the remainder of the fees, uniform and travel expenses to and from the school.
"Joseph is so lucky to have gained a place in both schools and would love to be able to attend one of them, he has worked so hard to get this far.
"Any help would be very much appreciated to help Joseph achieve his dream."
You can donate to the GoFundMe page here and support Joseph in the Britain's Got Talent on Sunday night by voting for 5 Star Boys.