Protestors across the North East took to their local beaches to form a human chain in front of the sea in solidarity with Reclaim Our Sea.
Reclaim Our Sea is calling for a halt to dredging in the Tees, a further investigation into the cause of marine deaths, and an overhaul of legislation on dredging.
The small group encourage people across the East coast all the way up to the Scottish Hebrides to get involved and create a human chain infront of the sea to call for action again the pollution of the North Sea.
The protest took place at noon on Sunday October 2, and saw people come from all over to join the demonstration on Tynemouth, as well as other local beaches including Saltburn.
Yonder, a local surf school situated at Tynemouth got involved with the movement due to the detrimental affects dredging is having across the local coastlines. Sally McGee invited customers, and followers to join the demonstrations in an announcement on the company's Instagram.
Yonder shared exclusive pictures with NewcastleWorld from the powerful display that took place on Longsands beach.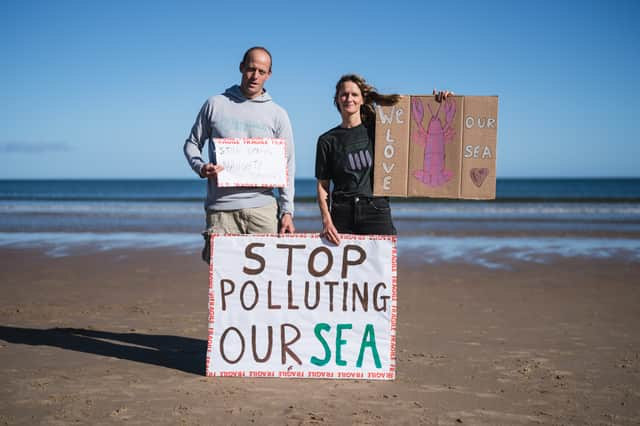 Prominent local surfer Gabe Davies took to Instagram to encourage people to get involved with the action saying: "Thanks for rallying the troops @surfyonder. A lot of new faces down the beach today!
"Every east coast surfer should get right behind this (and EVERY surfer who has been barrelled past, present, or future on our waves)!!"
To keep up to date on upcoming protests in the future you can follow Yonder and Reclaim the Sea on Instagram.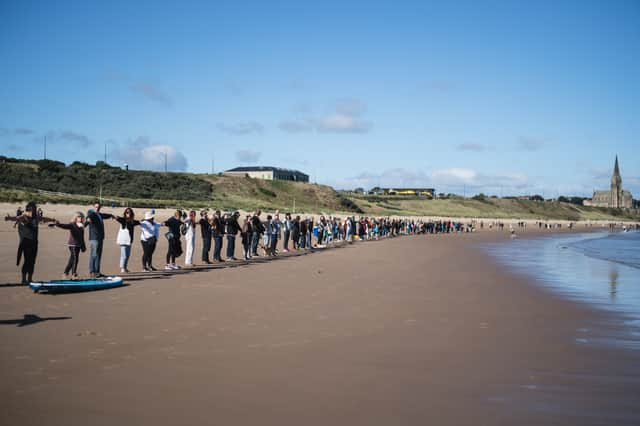 The conversation around sea pollution and raw sewage being dumped into the ocean has been prominent in recent months.
On Thursday September 28, PM Liz Truss asked about the issue and was forced to admit she "would need to look into" the issue.
Most recently, Channel 4 made a short piece on the detrimental affects of dredging following thousands of marine life mysteriously dying along the north east coast.
The investigation revealed new evidence that indicated those deaths could be linked to pollution caused by the dredging of the River Tees.
What is Reclaim Our Sea?
Reclaim Our Sea is a group set up specifically to combat the Tees issue of dredging. While the campaign is still in the early days the movetivated individuals are working with the Fishing Association to spread information, share findings and put pressure of local MPs to halt the current dredging happening across the local coast lines.
We spoke with Yonder who said the movement has been really pushed by Seal rescue volunteer, Sally Bunce who has been working towards shedding light on the dredging, and hoping the halt the action on our coastlines as the campaign gains momentum.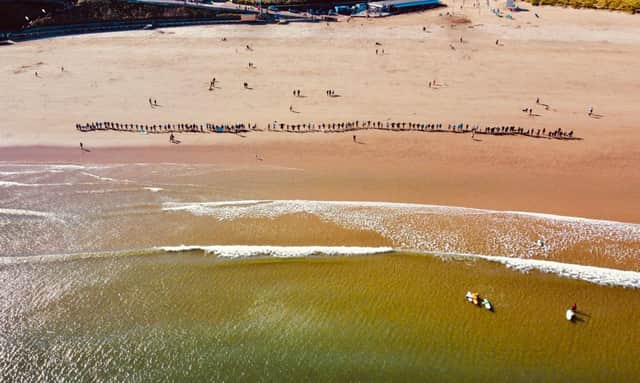 The organisation is not yet on instagram but is working towards gaining a social media presence, as well as connecting with members of the local community in hopes of creating actionable change for the betterment of our coastlines.