Hitting the gym to work off a particularly copious Sunday roast or to chisel those abs for a summer on the beach is something many take for granted.
For others, who may suffer from mental illness or disabilities, accessing a gym can be both an intimidating prospect and a logistical nightmare.
One local man working to change that is Jonathan Baker.
The Benton-born personal trainer has set up his own studio on the Tyne Tunnel trading estate in North Tyneside to work with people who struggle to use a typical gym.
Jonathan set up non-profit organisation Motion North East in February 2020, just days before the Covid-19 lockdowns began.
Fast forward two years and Motion North East is still alive and moving from strength to strength having thrived on National Lottery and Sport England funded projects through the pandemic.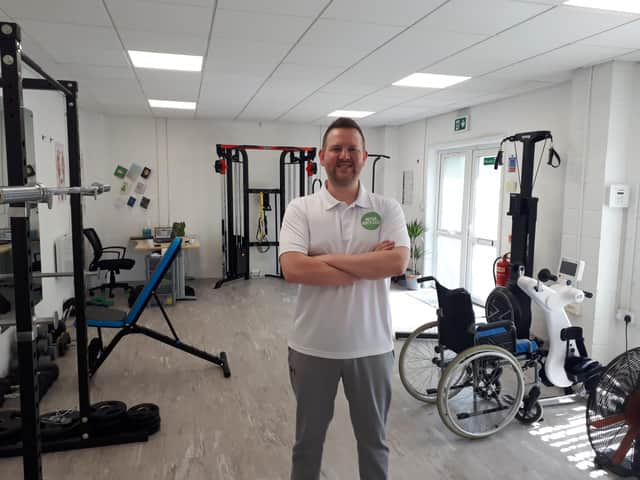 Jonathan said: "I started working as a personal trainer about five years ago.
"I soon realised I was really interested in the injury side of things.
"I started doing research and pursued qualifications that would allow me to work with people who had medical conditions and disabilities."
Jonathan works with a wide range of people from those who have suffered spine injuries, to stroke survivors and others who have gym anxiety.
Training is adaptable with specialised equipment in the North Tyneside studio.
Elaborating on the gym anxiety part of the work, Jonathan said: "A major part of it is people not being confident to go into a gym if they are insecure about their weight, medical condition or a disability.
"My doors are open to anyone who has issues with attending a gym due to a confidence factor - people can feel very intimidated by gyms.
"From the time I've been doing this job, it's been really rewarding to help people when they've been struggling or not able to find somewhere to build on their health and fitness.
"Seeing people gain confidence and then go on to join a gym is a special feeling.
"Especially those who have been struggling with medical conditions for some time, to show them what they can do is a really good feeling."
You can follow Motion North East on Facebook here.