Morpeth has been heralded as one of the best places to live in the UK by The Sunday Times thanks to its "splendid isolation and clubbable community".
Morpeth is praised for "bridging the gap between convenience and country living" in a piece dedicated to the town's excellence.
The arrival of the Lumo train service which runs from Morpeth to London in three hours and 11 minutes played a big role in helping the Northumberland town climb up the rankings.
There was also praise for Morpeth's department stores Sandersons and Rutherford & Co, as well as the Morpeth Book Festival and local schools.
Helen Davies, The Times and Sunday Times Property Editor said: "The new cut-price Lumo train service adds convenience to the charm of a hearty Northumberland market town, which already appeals for its good-looking houses, strong sporting scene and a community eager to get involved in activities such as the community cinema or annual picnic in the park.
"Surrounding villages such as Longhorsley and Belsay are, if anything, even more attractive."
Across the country, Ilkley in West Yorkshire was named the best place to live, praised for its "its top schools, interesting shops, spectacular scenery and convenient rail links", as well as opportunities for younger people.
Elsewhere in the North East, Tynemouth made the list of towns commended alongside Morpeth.
Davies said: "The Sunday Times Best Places to Live list is necessarily subjective.
"Leave it just to statistics and you will never capture the spirit of a place.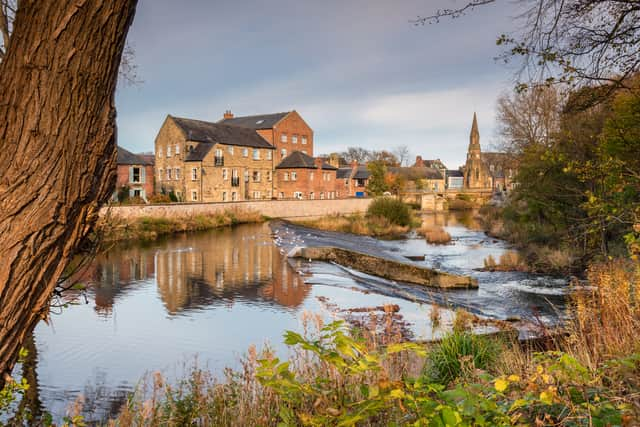 "For that, you need to visit to take into account that 'you have to be here' feeling. Is the pub dog-friendly, for example? Can you live car-free? What are the schools and houses like? Is it multicultural and multigenerational, and can it offer a good way of life to lots of different sorts of people?
"Ten years ago, when we launched the inaugural list, London's gravitational pull was strong, the WFH revolution had not yet reached our doorstep and high streets were stacked with chains.
"How times have changed — and how welcome that change is.
"This year we have discovered new best places to live, from resurgent city centres in the North, rejuvenated suburbs across the country, hidden villages in the Southwest, and a commutable Scottish island.
"We hope there is something to suit everyone."