Rishi Sunak has addressed knife crime in the North East, which has seen three teenagers killed in recent months.
Prime Minister Rishi Sunak was asked by The Local Democracy Reporter Service what message he had to the distraught families in the North East who tragically have lost their teenage children due to knife crime, and what the Government are doing to tackle it.
Grieving families and senior youth workers have warned that knife crime is directly related to anti-social behaviour, which is worryingly occurring across the North East. They have spoken out on the rise in trouble caused by teenagers being linked to the reduction in youth service budgets due to cuts in local authority funding from the central Government.
Mr Sunak said: "My heart goes out to them, it's tragic. I have two young kids and I can't imagine one of my kids or any young person losing their life in that way, it's awful."
Sunak explained that the priority is to recruit more police officers, increasing stop and search powers and working towards better safety for women and girls.
He explained: "There will be more police officers on the streets of the North East. It's also about giving the police the powers they need, so when it comes to knife crime, stop and search is important.
In particular we need to do a better job of tackling violence against women and girls. For far too long too many women and girls have not felt as safe. We've got to do a better job of that."
The PM has been called upon to address the root causes and cultural factors that could contribute to teenagers carrying knives, to stop more families losing their loved ones to fatal stabbing on the streets of the region. There have also been calls for strict preventative measures to stop knife attacks and severe punishments for those found to be armed with a knife.
Sunak spoke at an event in Darlington on Monday, January 30 on making communities safer places to live. He revealed that increased community investment will help to provide better street lighting and CCTV. He added: "All these things that we didn't tackle properly in the past we're in the process of improving and you should absolutely hold me to account on that."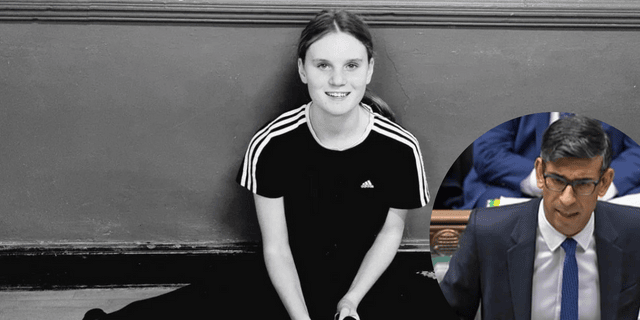 "I want all of you to walk around and feel safe, and when things don't go right justice happens and it happens quickly. I think we are making progress, and things are moving in the right direction, but the tragedy that you talked about showed us that we have got work to do."