A dazzling display of lasers will take over the iconic Quayside in Newcastle this New Year's Eve as the council moves away from the fireworks displays of yesteryear.
It's become a tradition for many Geordies to enjoy a bite to eat and a few drinks in the city centre before making their way down the hill towards the River Tyne to huddle together and enjoy the festive displays to bring in the New Year.
After a few years of somewhat muted events due to Covid-19, the New Year's Eve fireworks display in Newcastle is back with a bang - metaphorically, not literally - for 2022 with the biggest laser show yet.
What is the Laser Light City show on Newcastle Quayside?
The Laser Light City show first came to Newcastle last year and proved a success, hence its return this year. The display gives locals the chance to take control of the lasers themselves, as well as choreographed displays from Friday, December 30 to Sunday, January 1.
Bafta award-winning artist Seb Lee-Delisle has designed the choreographed displays which come with an original music score for full effect.
When is the laser display on New Year's Eve at the Quayside?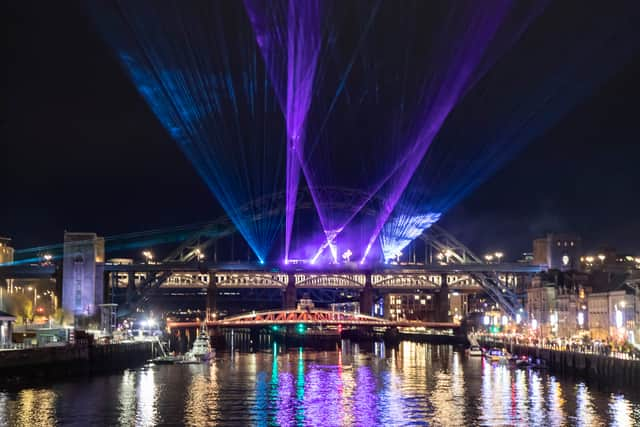 The Laser Light City display in Newcastle is potentially a little bit more complicated than a one-off fireworks display as they are in place across three days.
The choreographed laser shows take place every hour, on the hour between 6 pm and 11 pm on Friday, December 30 and Sunday, January 1. That is also the case on New Year's Eve, but there are additional shows at 00:05 (technically on Jan 1) and 1 am - the former of those two the one closest to midnight.
Will there be a fireworks display in Newcastle for New Year's Eve?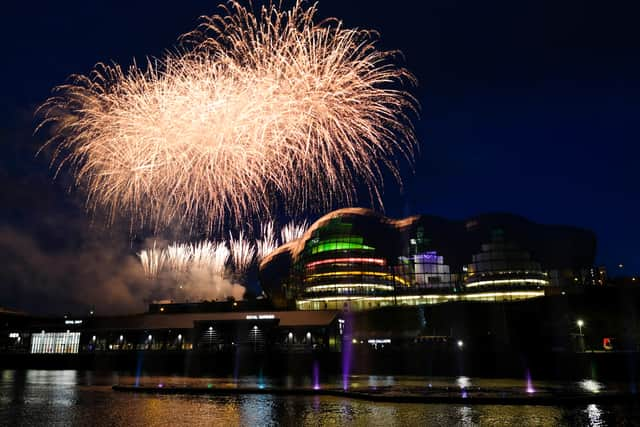 No, this year it's all about the lasers in Newcastle and there won't be a fireworks display.
Newcastle City Council moved to a laser display after a successful event last year. In 2021, the annual fireworks display was cancelled due to fears of crowding as the Omicron variant spread across the country.
With the Laser Light City show proving a success, it's being kept on as a safer and more environmentally sensible way to bring in the New Year.
You can find out more about the laser show in Newcastle on the council website here.