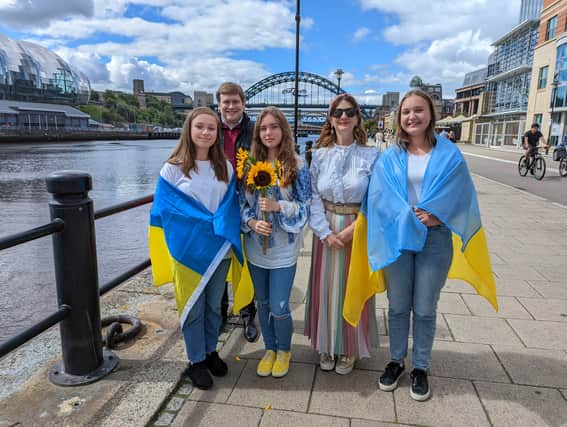 Newcastle City Council have today confirmed the city's official bid to host the Eurovision Song Contest in 2023.
The city has been suggested as a potential venue for next year's competition along with the likes of London, Glasgow, Birmingham and Manchester with last year's winners Ukraine unable to host due to the Russian invasion.
And now an official bid has been confirmed by council chiefs.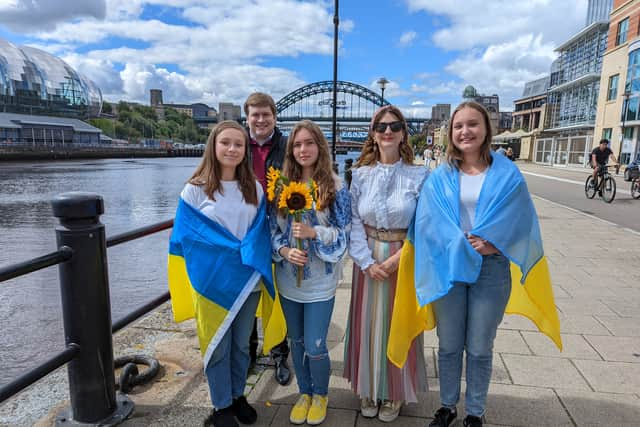 'This is a once in a generation opportunity'
An official statement confirming the news reads: "Newcastle City Council has announced today (8 August) that Newcastle will officially be bidding to host the Eurovision Song Contest in 2023.
"The announcement follows a flurry of excitement as cities across the UK throw their hats in to the ring to become the next host of this international competition.
"The UK offered to host Eurovision 2023 as runners up with Sam Ryder's hit 'Spaceman'. after it was confirmed that 2022 winners, Ukraine, would be unable to host the competition next year due to the ongoing Russian invasion.
"Newcastle is up against competition from towns and cities across the UK including, Aberdeen, Belfast, Birmingham, Glasgow, Manchester and London.
"NewcastleGateshead Initiative (NGI) is delivering the bid on behalf of Newcastle City Council."
Ian Thomas, Destination Director at NGI, said: "This is a once in a generation opportunity to welcome a huge number of international visitors, performers and media to the North East of England and to showcase our world-class culture, rich heritage and vibrant region to the world.
"Our bid is a region-wide effort with support from our local authorities, and public and private sector partners from across the North East as we recognise the enormity of this opportunity.
"The potential impact of Newcastle hosting Eurovision 2023 is phenomenal. Eurovision will play a significant role in rejuvenating and sustaining our visitor economy, supporting our businesses and creating an even better place for our residents.
"We've seen other large events such as the European Professional Rugby Club finals attract 95,000 fans to the region which contributed £24m to our visitor economy in 2019, and World Transplant Games also in 2019 brought in attendees from over 50 countries which pushed hotel occupancy rates up by 13%, supporting the hospitality supply chain and helping to sustain jobs within the industry.
"Eurovision will be on an even bigger scale, and we welcome this fantastic opportunity to bring this to the region."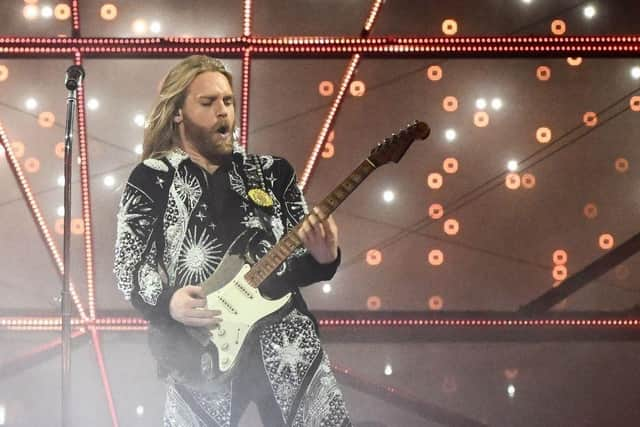 'It will showcase the city and its incredible people on a global stage'
Cabinet Member for a Resilient City, Cllr Alex Hay, Newcastle City Council, said: "We are delighted to be bidding to host Eurovision 2023 on behalf of Ukraine and stand in solidarity with its people. We are collaborating with partners across the region to help make this a reality for Newcastle, to do Ukraine proud and to embody everything that Eurovision stands for.
"We're committed to making Newcastle a better place for our residents and visitors, and hosting Eurovision will be a crucial tool in achieving that.
"It will not only showcase the city and its incredible people on a global stage, but it will have a tangible social and economic impact in bringing financial investment into the city, helping change perceptions of the North East, and build a lasting legacy for our city.
When will Newcastle find out if it has won?
The list of shortlisted cities will be publicly announced on the BBC Radio 2 Breakfast Show on the morning of Friday 12 August.