Newcastle University and Northumbria University students are arriving in Newcastle on mass this month for Freshers Week 2022.
Students beginning their studies at Northumbria University officially had their Freshers Week between Sunday, September 11 and Sunday, September 18. Meanwhile, the dates for Newcastle University Freshers Week are Sunday, September 18 to Friday, September 23.
For those not from the North East, those first few weeks on Tyneside can be a little daunting with so many new faces to meet and new locations to scout out.
To try and ease any first-year student worries, NewcastleWorld is on hand with the 13 essential locations new scholars in Newcastle need to know about.
From where to score a cheap lunch between lectures to the most popular student nights out and daytime activities, these are the locations that Newcastle University and Northumbria University Freshers need to know about.
Cheap eats -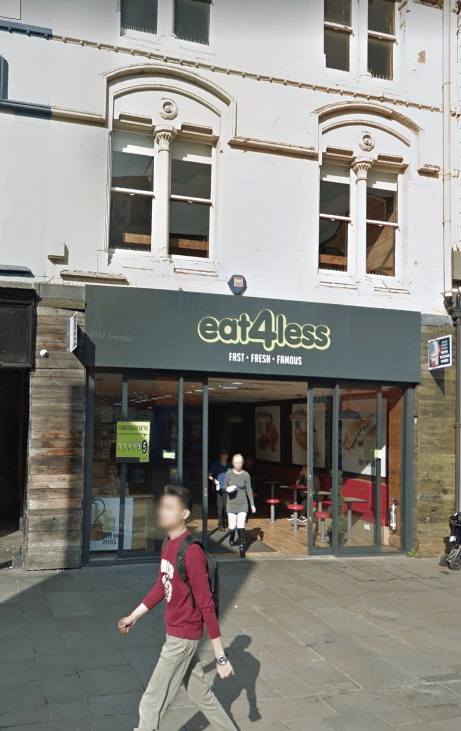 eat4less - eat4less is some sort of a mecca for first-year students in Newcastle. The fast food joint is well known for its lengthy queues outside the door and across Northumberland Street as students look to feast on a cheap meal. Don't be afraid of the queue, it does move fast and inside is everything from fried favourites to paninis and sandwiches.
Greggs - If you're new to Newcastle, you'll soon learn that Geordies are fuelled by Greggs. There are over 30 Greggs shops in Newcastle selling favourites such as steak bakes, sausage rolls, vegan sausage rolls and sweet treats. It's a cheap spot for lunch and the nearest options to both universities are on St. Mary's Place or by the Eldon Square bus stop.
Frankie and Tony's - Once you've had a sandwich from Frankie and Tony's, you'll never want a Subway again. The create-your-own sandwich shop on Ridley Place has been serving students for 17 years and is still going strong.
Shijo - You'll likely smell Shijo before you see it. Delicious aromas from the Japanese street food cafe waft down Northumberland Street from its Haymarket stall. Shijo is a little more expensive than other cheap eats, but still a good deal for hot, fast and tasty food. There's also a shop at Newcastle University Students Union.
Nights out -
Soho Rooms - The likelihood is that within a few days of Freshers Week, you'll have sampled most of the student hotspot clubs in Newcastle. Soho Rooms is likely the most iconic and will be the home of many nights out over the next three or four years.
Flares - If you like cheese - not the type on your pizza, but rather shirts off to 'Take Me Home, Country Roads' - you'll love Flares. The Mosley St club has all the retro hits and is always filled with students.
Market Shaker - One of the newer kids on the block is Market Shaker. The trebs bar (yes, that's triple vodka drinks) serves pizza during the day and turns into a busy dancefloor at night. It's easy to see why students love it.
Daytime activities -
Dog and Scone - A real gem of Newcastle is Dog and Scone. At the cafe, guests slurp coffees and eat cake all whilst petting the friendly and furry dog residents. It's the perfect distraction from university stress. Bookings should be made in advance.
Jesmond Dene - Save money and enjoy the outdoor locations Tyneside has to offer with Jesmond Dene. The leafy area is a short walk from the student hub of Jesmond and a stroll along its paths is sure to clear your head.
Trip to the coast - If you're looking for something different to do during one of the days in Freshers Week, you could head out to the coast. Whitey Bay and Tynemouth are just a 30-minute Metro ride from the city centre and you can sample some of the country's best fish and chips whilst you're there.
Student pubs -
The Hancock - The Hancock boasts a vibrant atmosphere and classic student feel. The pub is just a short walk from both universities and often has a number of student deals.
The Lonsdale - The strip of student pubs in Jesmond may be a bit of a walk from many first-year accommodations, but there's no doubt you'll end up in one at some point. The Lonsdale is likely the most iconic of all the bars in Jesmond.
The Five Swans - One of the Wetherspoons in the Newcastle city centre, The Five Swans is always well-populated by students thanks to its proximity to both Newcastle University and Northumbria University. The chain is known for its cheap drinks and classic pub grub.