Newcastle Local Elections: all you need to know before hitting the polling booth
Here's how to get your head around next week's elections
Watch more of our videos on Shots!
and live on Freeview channel 276
Visit Shots! now
It's just over one week until the local elections in Newcastle and across Tyneside.
Geordies will take to the polling booths on Thursday, May 5 to vote in councillors.
Not all councillor seats will be up for change next week, with just a third of positions being elected - that's the same for North Tyneside Council and Gateshead Council too.
In every Newcastle ward, members of the public will be able to vote for a councillor either representing the Labour party, the Conservative party or the Liberal Democrat party.
In a number of wards, there are also representatives from the Green party, Newcastle Independents, Northern Independence, Freedom Alliance, Reform UK and, of course, independent councillors too.
With so many wards and so many candidates, it can be a lot for locals to get their heads around before getting into the booth.
NewcastleWorld runs through the key aspects to understand ahead of the local elections next week.
Can I vote for an MP?
No, these are local elections which mean voting for councillors rather than a Member of Parliament.
Nonetheless, the vast majority of local councillors represent a political party.
As such, even though there will be no change in MPs, local elections are an important way in demonstrating the country's voting intentions.
How do I find out which ward I'm in?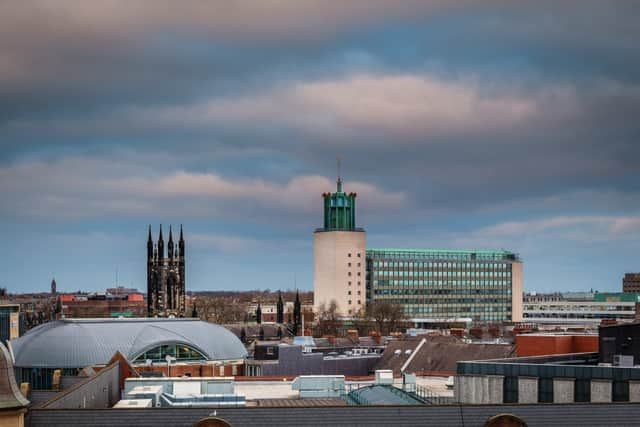 In a general election, members of the public cast a vote in their constituency.
However, in a local election, it's a little bit different.
Your councillor represents you in what's known as a ward.
Wards are smaller than constituencies and you can find out which one you fall into on the Newcastle City Council website by entering your postcode here.
How do I find out more about the councillors I'm voting for?
It's worth finding out more about each councillor in your ward before you head to the booth.
The majority do represent political parties and follow many of that party's beliefs, but each has their own priorities.
By visiting the Electoral Commission website here and entering your postcode, you can then click through into your ward to see the councillors standing.
For example, below shows the four councillors standing in the ward of Monument.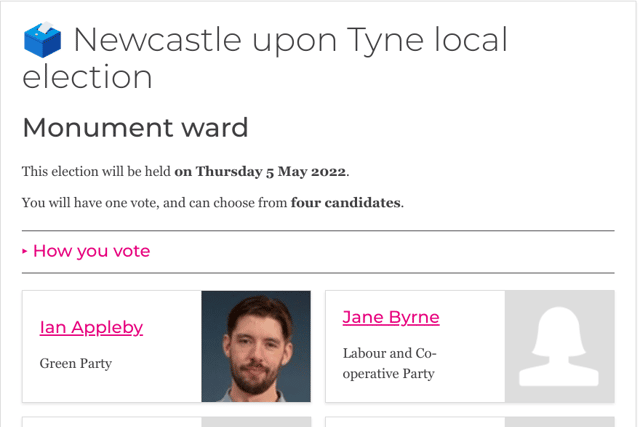 By clicking through you can read each councillor's full statement and find out more about them.
Some candidates have provided more information than others on that site - so it is worth finding their own public social media accounts to see what they believe in.
Where is my local polling station?
There are multiple ways to check where your local polling station is.
There's a long list on the Newcastle City Council website here and it's also on the same page as your councillor candidates page found via the steps above.
Voting takes place on Thursday, May 5 and polling stations are open from 7 am to 10 pm.