Newcastle has been named the first BBC City of Comedy and will host the inaugural Comedy Festival this year.
The festival is touted as the perfect event for indie producers, anyone with a new career in TV and comedy, and people looking to break into or advance their career in the industry.
A series of events will take place across three days from Wednesday May 11 to Friday May 13 2022 to explore, reflect on and celebrate comedy in the UK.
Some of the biggest comedy names are confirmed to attend including Charlie Brooker, Greg Davies, Jamie Demetriou, Megan Ganz, Gbemisola Ikumelo, Romesh Ranganathan, Stephen Merchant, Tim Renkow, Kat Sadler, Adjani Salmon, and Holly Walsh - plus the casts of BBC hits - Ghosts and The Outlaws.
The festival will be made up of talent-led talks, panels, screenings, a short film night, live comedy, and the premiere of The Outlaws series 2, the biggest new BBC Comedy to launch last year.
To start the festival BBC Director of Comedy, Jon Petrie, will set out his vision for BBC Comedy and the opportunities available.
Thursday May 12 will be an industry-focused day consisting of a range of panels and talks, and on Friday May 13 there will be sessions for anyone with a new career in TV and comedy, and people looking to break into or advance their career in the industry.
Petrie says: "We are excited to be coming to Newcastle, the BBC's first City of Comedy, to celebrate comedy in all its forms and to outline BBC Comedy's vision for the genre in 2022 and beyond.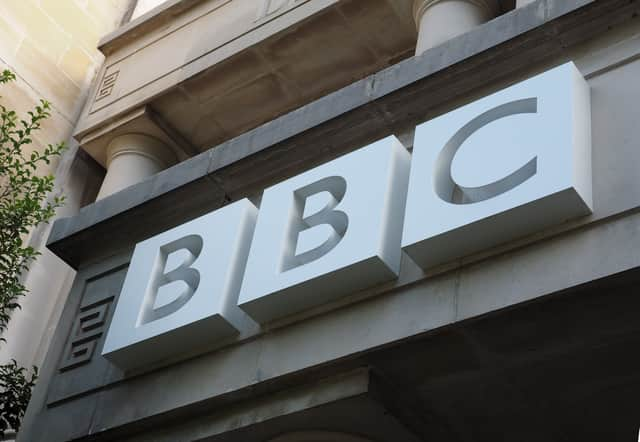 "We are committed to nurturing, developing and collaborating with comedy enthusiasts across the UK, to ensure comedy remains a staple part of our British culture."
A selection of the festival's panels and events will be opened up for the public to attend, and the free tickets will be made available in due course once the schedule has been announced.
BBC Comedy has also announced today that they will be piloting a brand-new Regional Partnership Scheme, co-funded with Northern Film + Media, pairing a North East based emerging indie with a leading BBC Comedy supplier.
The aim of the scheme is to promote regional partnerships, aid portrayal and support the growth of indigenous scripted comedy suppliers in an underserved and underrepresented region.
The partnership will see the companies co-develop a slate of original ideas over an initial 6-month period, to help strengthen and enhance the local talent and project development on the ground while creating new connections and out of London opportunities.
Further information about the established indie along with how North East companies can apply for the scheme will be announced in due course.