Newcastle United defender, Kieran Trippier - who also plays for the England squad, has extended his contract with the football club.
In an Instagram post, Trippier shared a carousel of images which included one of him signing the contract itself. In the caption of the post, he expressed gratitude to Newcastle United and excitement to be staying with the club.
He wrote: "Absolutely delighted to be extending my contract with @nufc. Since i've arrived in Newcastle the fans and everyone associated with the club has made me feel so welcome. I have enjoyed every moment representing this great club and look forward to continue giving everything I can on the pitch for the fans and helping with the success of this great club."
Trippier's team mates congratulated the player in the comments of the post. Bruno Guimarães wrote: "Veryl deserved bro", while Matt Target wrote: "Congrats mate". The official Instagram account for the England squad also commented, writing: "Congratulations, Tripps!"
Trippier's wife, Charlotte, who he has been married to since 2016, shared her own Instagram post as a way of congratulating and showing her support to her husband. She shared a photo of herself and Kieran at the signing, along with other images.
She wrote in the caption: "Unbelievably proud of Mr Trippier. The most dedicated, passionate and committed team player. Such a role model, on and off the pitch. @nufc let's go."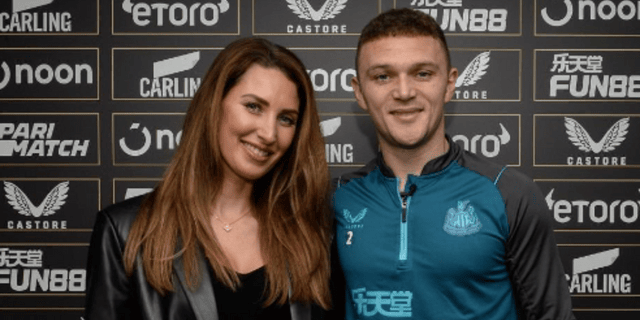 Charlotte is known for her fashion looks, and at the signing she wore an all-black ensemble, which included a leather blazer.