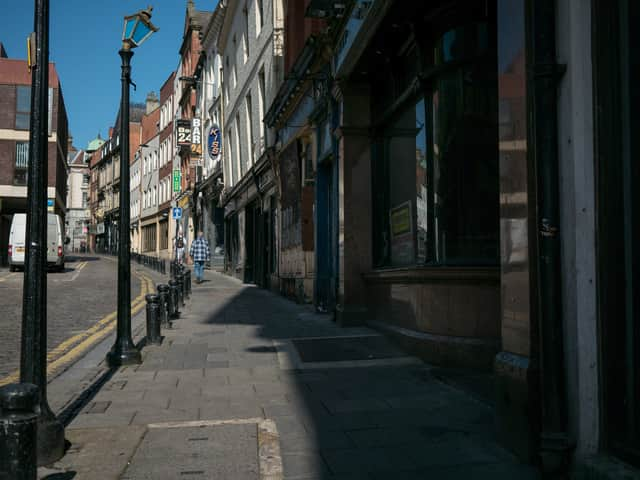 Newcastle' s Bigg Market will paint an unfamiliar picture on Thursday night as students boycott the much-loved nightclubs.
The movement is being called the Big Night In and sees students demand that bars and nightclubs put the necessary protections in to stop a recent rise in drink spiking.
The protests are taking place nationwide on different evenings and both Newcastle University Students Union and Northumbria University Students Union have backed the campaign.
The National Police Chiefs' Council reported that there have been 198 confirmed cases of drink spiking across England, Scotland, Wales and Northern Ireland in September and October alone.
On top of this, there have been 24 reports of some form of injection being used.
In an Instagram post, Newcastle University Students Union wrote: "NUSU stand with these societies and the Big Night In NCL boycott taking place on Thursday 28th October 2021."
The Union went on to publish a list of 31 societies that have either cancelled, rearranged or spoken out in support of the Big Night In movement.
The University also launched a Report and Support form to enable students to help tackle the situation.
Northumbria University Students Union also issued a message of support online.
An Instagram post read: "We are supporting any students who choose to boycott Newcastle venues on Thursday.
"We're hosting our own 'Big Night In' on Thursday from 6 pm with the University Welfare team, Security, Safety and local leaders to hear YOUR concerns."
Another statement read: "We are aware there is a lot of coverage in the news and social media round incidents regarding spiking.
"This is undoubtedly a very daunting thing to hear and see.
"We wanted to put out a statement to everyone and although it shouldn't be this way, ask that we all stay vigilant in times like these and that we keen an eye out for anything suspicious happening in bars, clubs and on the streets."
Some of the additions that students are hoping bars and nightclubs make have already been introduced by some.
These include additional security, CCTV, welfare training, drink covers, testing kits and a vulnerable person's area.
Women's Street Watch Newcastle are a new non-profit group operating in the city to help keep vulnerable people safe at night.
Women's Street Watch has also commented on the rise in drink spiking and backed the Big Night In.
The group stated: "We've had a lot of messages about spiking recently and how rife it is in our cities.
"Whilst we think it's great that people are rallying behind this idea, we want to change the narrative.
"In particular we noticed Durham University tweet "don't get spiked" to its students, and for women to be more vigilant when we're out at night.
"This once again puts the blame onto women, and asks us to be more careful when we just want to exist. Stop telling us not to get spiked, start telling men to stop spiking us.
"We're 100% behind this boycott, and will be staying home with a pizza and a pint.
"If bars and venues refuse to make venues safe for us, we refuse to spend our money there."