Comedy creators in the North East are being handed a golden ticket by BBC Comedy as a brand new Regional Partnership Scheme is announced.
The programme is co-funded by Northern Film + Media and is being implemented "to support the growth of the scripted comedy supply base in an underserved and underrepresented region".
The partnership will see the companies co-develop a slate of original comedy projects over an initial six month period to help strengthen and enhance the local talent and project development in the region, with the aim of getting more of the North East seen and heard within the BBC's comedy output.
Northern Film + Media has selected Hat Trick Productions as the established comedy supplier that will be working with an emerging indie based in the North East of England.
The announcement was made during the Regional Partnerships Panel at the inaugural BBC Comedy Festival which is currently taking place in Newcastle.
Emma Lawson, Commissioning Editor, BBC Comedy Commissioning says: "The North East is the best place on earth and a hotbed of exceptional comedy talent.
"I'm thrilled that we are supporting Northern Film & Media and Hat Trick on a scheme that gets us closer to the region's best comic voices and stories.
"It's a dream come true to be collaborating on home soil and I can't wait to see what brilliant new shows and talent will emerge from the partnership".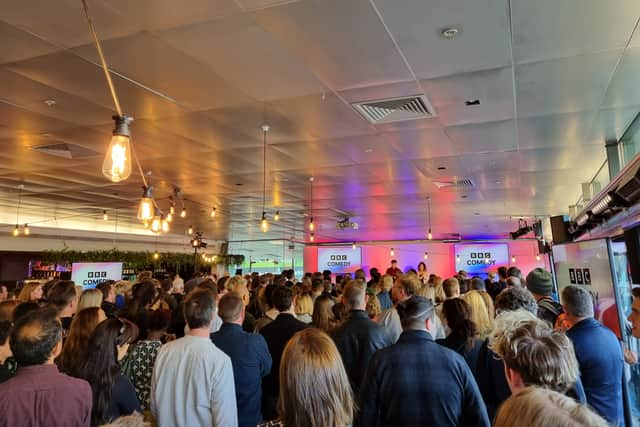 Alison Gwynn, Chief Executive of Northern Film + Media says: "We are delighted that comedy in the region is being supported in such a huge way.
"We hope by working closely with BBC Comedy and comedy giant Hat Trick we can bring opportunities to regional talent developing knowledge, skills and networks.
"The partnership will be a catalyst for growth in the sector and we're excited to see local talent flourish."