Callum Wilson has heaped praise on Newcastle United fans for their record-breaking turn out to watch the women's side last weekend.
The Magpies talisman, who is set for a long-awaited return to action this weekend against Manchester City, was speaking on BBC Sounds' The Footballer Football Podcast alongside West Ham United striker Michail Antonio.
Wilson replied: "Newcastle fans are the best, they support the men and the women.
"22,000 fans to watch women's football, which is up and coming.
"It's a Tier 4 game so it's not even in the women's Premier League and you've got that many people there on a Sunday afternoon.
"I think it's amazing for the women's game, it's evolving and forever changing. They are getting more credit now.
"The Geordies are leading the way!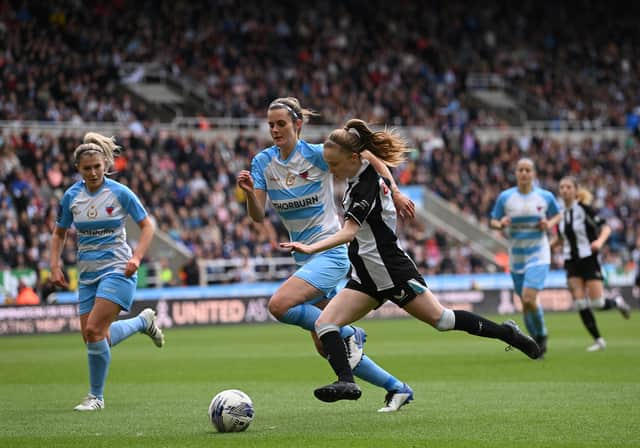 "The fans are out in full effect as they do for the men, supporting the women as well.
"They had the flags out and everything like that.
"If I was actually up in Newcastle and didn't have a day off I'd have been there myself.
On the podcast, the two forwards went on to talk about their families and their daughters.
Antonio admitted that his partner wasn't too keen on their girl going into the game, but Wilson shared that his youngster has already taken to the game.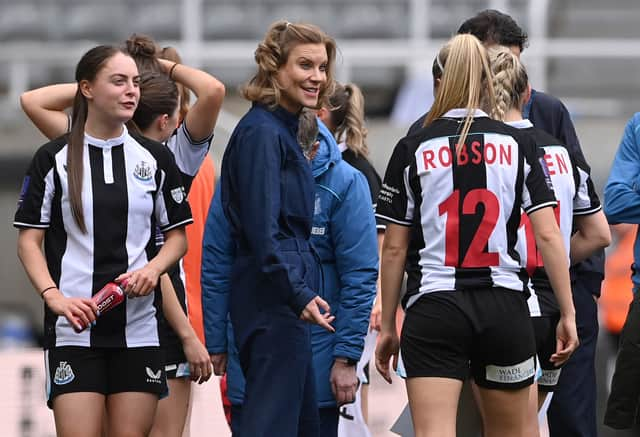 He said: "Recently my daughter took up football.
"She watches her brother playing all the time and she wanted a kick around at this camp on a Saturday morning.
"I didn't think, when I had a daughter, that I'd be standing on the sidelines watching her play football if I'm honest.
"I'm all for letting children choose their own path and if that's something that she wants to do, then so be it.
"She's her own person, she's a free spirit, so I let her be.
"She'll choose her own path in life and if that's football so be it, I'll support her 100%."