A partnership between four not-for-profit organisations is set on helping families in South East Northumberland live better, healthier lives.
The Rotary Club of Blyth has teamed up with Asda Foundation and Northumberland Communities Together for a six-week-long cookery workshop at the Briardale House Community Centre in Blyth.
Nine families have benefitted from the course which was hosted by a professional tutor from Hadston House Youth and Community Projects - the charity which operates Briardale House.
Funding provided from the four charity partners was put toward ingredients and cooking utensils for participants to use during lessons.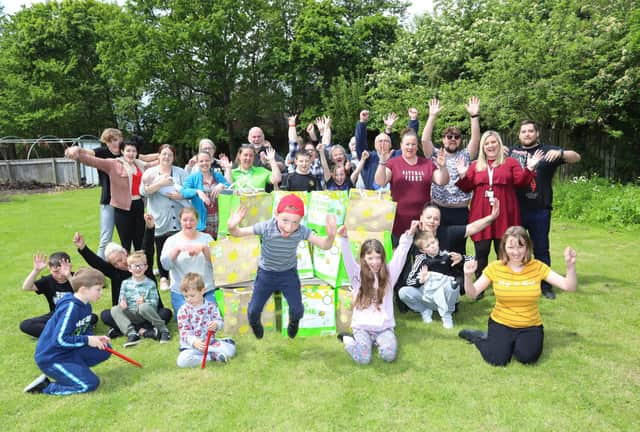 During the final session, the families received an array of kitchen items including a slow cooker and printed recipe book featuring the meals they've learned how to cook.
Gerald Wallace, Past President of the Rotary Club of Blyth said: "The project originally began as an initiative specifically aimed at young carers - teenagers and young adults who have caring responsibilities for older or younger relatives, to give them a basic education in cookery.
"Following the success of this project, we wanted to identify other individuals who might benefit so we could roll the project out wider, which is where our partnerships with Northumberland Communities Together, the Asda Foundation and Hadston House began.
The Rotary Club and Northumberland Communities Together worked in collaboration to source support from the Asda Foundation.
Hadston House then provided a venue and tutor Antony Reay for the course, who developed a recipe book and included high nutritional meals which can be made with a slow cooker and blender.
The energy-efficient cooking course received praise from Councillor Wendy Pattison, who said: "We see the Asda Foundation as one of the many ways to give back to the communities that we serve.
"That's why we lend a hand to the wide range of good causes helping to make a difference through a variety of projects locally.
"Supporting local groups that are on our doorstep like the Rotary Club of Blyth is really important to us - and we hope it will make a real difference within the local community in Blyth."