Newcastle has an intense relationship with its celebrities. Maybe because we feel so few of us make it, the ones that do need to be championed and celebrated with the full backing of the community.
And there's no one the city is behind more than Sam Fender.
Born and raised in North Shields, it is there where the musician made a name for himself. From the age of 13 he was performing in bands with his best mate Dean Thompson around the town- Thompson remains Fender's guitarist to this day.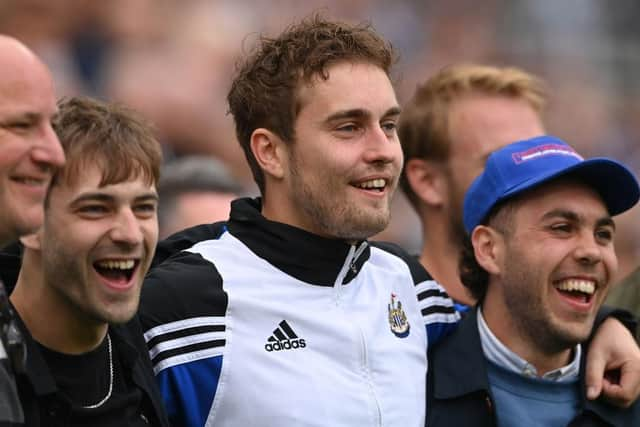 When you walk around North Shields, there's a buzz around Sam Fender. Just say his name and most of the people will have a story to tell. One woman said she knew nothing, only to reveal she got her hot sauce from the same person as him; everyone knows something.
Stopping people in the street to talk about him was easy. It seems North Shields will always have something to say about their own.
Alex: "He's a good lad, he seems to have his head screwed on as well. He's brought a bit of reputation to the area- people are interested in him and the area
"The fact that he's stuck in the area as well is really good. He still lives locally so they know he's not made his millions and ran off like other people maybe might do."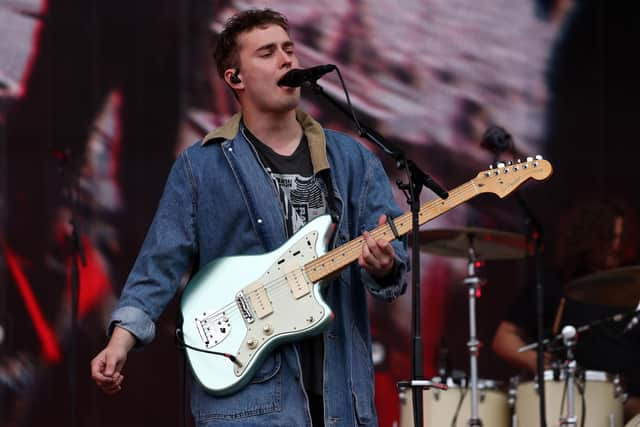 The North East is very much a part of Sam Fender's brand. When Newcastle United was taken over from Mike Ashley he went straight down to St James' Park to celebrate with the other fans. He tries to live life normally, something which doesn't go unnoticed.
Barbara, Claire and Tine are all mothers of twenty-somethings who are fans of Fender, but it's different for them. It isn't a musician who's lost on them. He's relevant to their lives.
As Barbara says: "He's really good at his own PR- the way that he sort of pops up in pubs and bars unannounced to do the impromptu gig and things is great. And I think it shows he still really cares about the area."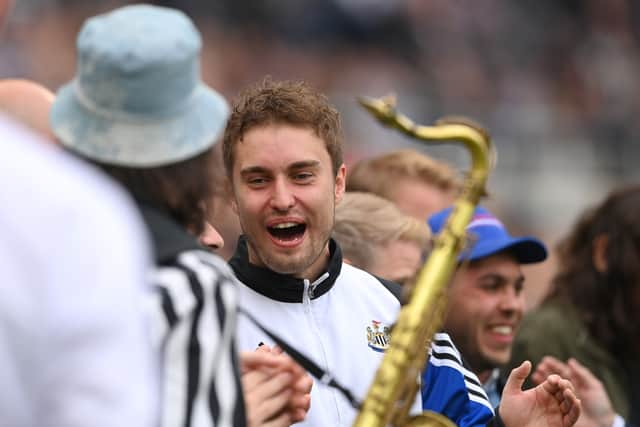 Last month Fender popped up in Prohibition, a bar in Newcastle city centre and spontaneously serenaded customers with an unreleased song from his upcoming album. He's been known to do it around North Shields too.
"He doesn't do it because he wants the fame, he does it because he enjoys it, he loves where he comes from and then he sits back down, has a drink and that's it. It's not all about him," Claire adds.
Tina continues along a similar vein: "He's a big supporter of local talent as well. In the Low Lights Tavern, where he started out, there's a lot of impromptu music sessions that go on in there and I've heard of occasions where he's just turned up just to listen to and support and encourage a young person who's starting out like he did however many years ago."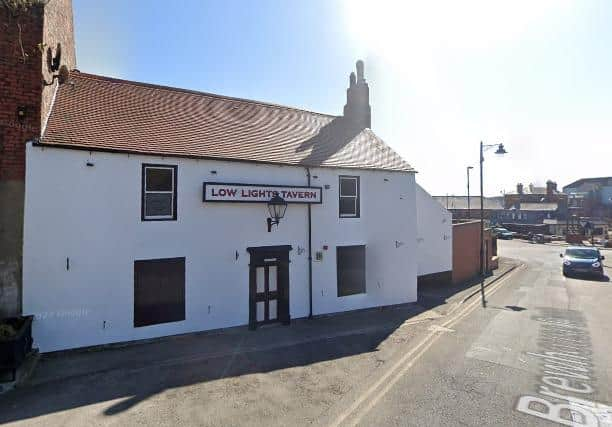 The Low Lights Tavern is where it all started for Fender. For a time he worked there as a bartender as well as gigging on the odd evening. It's where he was discovered by Ben Howard's manager, Owain Davies, and that's when things started to change for the musician- he was going to make it.
So, naturally, the first thing he did when he won his first BRIT award was turn the statue into a beer pump for the bar.
Lynsey Guthrie, the pub's bar manager, seemed thankful he had been swept out from under her. Despite missing him she said: "He was the worst barman ever. He'd pull half a pint for someone, let it settle and then go mess around on the guitar. Then he'd come back and say 'oh, I forgot to finish your drink.'"
Fender's success has been a good thing for the Low Lights' customer service, but also for North Shields and the people as a whole. For some, there's hope that there can be a life outside of it all.
"I think he's a really positive role model, especially in today's climate with unemployment and rising prices, it's very easy to think it's a very dismal future for young people. But it just shows if you want something badly enough, if you have the work ethic and determination you can do it," Barbara concludes.
It's hard to shake the feeling that Fender belongs to North Shields. A passing dog walker Lynda maintains this
Laughing, she says: "I think he's a really good ambassador for the area, I think he's done really well for himself. I'm really proud, he's our local popstar."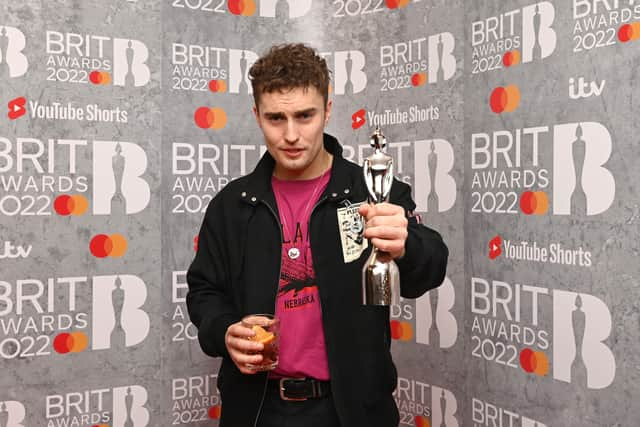 In remaining in his hometown, he's made life all the more interesting for its inhabitants. Days can suddenly become all the more special, it seems.
Lynda chuckles: "My dog is a big fan. Sam was on our street one day and he picked him up so I got some photographs- harassed the poor fella."
Read Newcastle's news on the go with our free email newsletters - bringing the headlines to your inbox. Catch up on the day's news and sport and enjoy even more from the NewcastleWorld team. Visit our website here to find out more and sign up.