It's July 1984, the sun is beating down over St James' Park and it's filled to the rafters with Geordies dancing and singing along to 'Fog on the Tyne' as Lindisfarne play the hallowed home of Newcastle United.
Fast forward 39 years and once again a local lad will take his tales of life on Tyneside to the cathedral on the hill, but it's the name of an artist who hadn't even been born in those early Lindisfarne days - Sam Fender.
The North Shields star will perform to over 100,000 people across two unforgettable nights at St James' Park which marks not only a landmark moment in the star's already remarkable career but a weekend of overwhelming local pride for the North East.
The region has long punched far above its weight for musical output from Sting to ACDC's Brian Johnson and, in more recent years, girl group stars Cheryl and Jade Thirlwall. However, few come with the North East prestige and history of Lindisfarne.
The original five-piece was formed in 1968 and there is still a version of the group playing shows today with a discography of global hits that are Geordie to their core.
In a long career of highlights, one came on that 1984 day when Lindisfarne took to the St James' Park stage to support Bob Dylan. Drummer Ray Laidlaw was one of Lindisfarne's founding members, who eventually left the band in 2003, and can't help but grin as he remembers that day speaking to NewcastleWorld outside the stadium.
Ray said: "Bob Dylan was playing and I don't think tickets were going very fast.
"We got asked if we would open the show and said yes, of course, we would. We'd done so many shows around here and the world but we'd never done a stadium show in Newcastle before. It was great to be asked!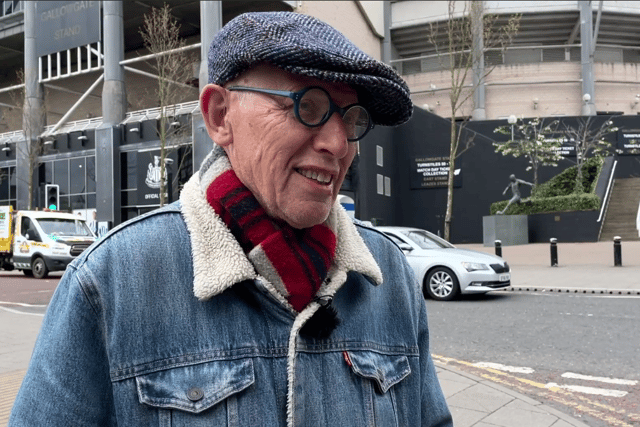 "It was a dream. A lovely, sunny day, we opened the show and loved it. We had a great time. It was a celebratory day."
The former Lindisfarne man knows Fender well. Ray remembers the 29-year-old taking his baby steps in local North Shields pubs as a youngster and recently collaborated with the 'Seventeen Going Under' star on an award-winning BBC documentary about Lindisfarne songwriter Alan Hull.
As one of only five Geordie artists to have ever played St. James' Park to this day - the other four being his Lindisfarne colleaguess - Ray knows all about what will make Fender's June 9 and June 10 dates so special.
He said: "There's a number of reasons. Obviously, there's the football team which people have supported for decades. The ground is in the centre of the city, very few are these days. Plus, there's only one Premier League team in the city and most big cities might have a couple.
"The stadium towers over the city, people can see it for miles and miles. There's the sport and the emotion. It's close to a lot of people's hearts.
"I think Sam's going to be up for it. He's done some major festivals already, so he's used to a big event.
"Home gigs are sometimes quite tricky. You think it's going to be easier but it's not, the home crowd is special. His phone will never stop ringing, his mates will be wanting to talk to him about it. He'll be professional, he knows what he's doing."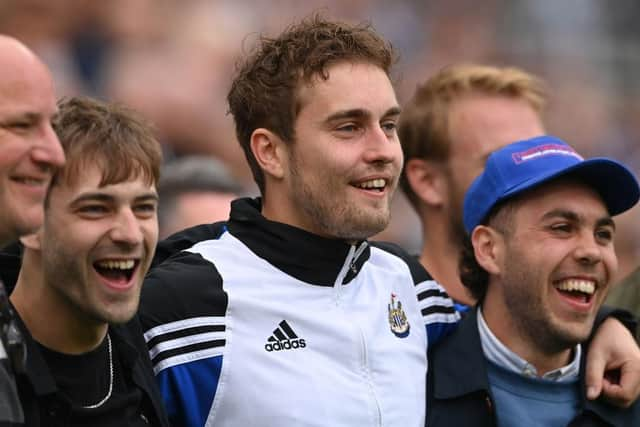 When tickets for Fender's two St James' Park shows went on sale last year there was an online scramble for admission as demand far outstripped the 100,000+ tickets available for the shows.
As much as that is a tribute to the star's brilliant albums and performance knowhow, it's also evidence of a swelling local pride with the people of Newcastle triumphant seeing one of their own do so well whilst remembering his roots.
When working with the BRIT Award winner on the Alan Hull documentary, Ray witnessed his appreciation for his roots first-hand.
He said: "Sam's a natural on the telly, he's very good at it. People were very impressed with him and the documentary which won an award which was really nice.
"I think some people might have taken us for granted, we were Lindisfarne and we were always here. Now, with the benefit of hindsight, if you look through the catalogue of songs, they are world beaters. Sam, being a songwriter himself, recognised that and knew how good Alan was. He was very happy to front that documentary."
In recent years Fender has also paid tribute to Ray and Lindisfarne in a viral cover of 'Winter Song', which has pulled in millions of streams and a performance of the cover with the Royal Northern Sinfonia has been watched hundreds of thousands of times online.
Ray said: "It's a wonderful song about the underdog, people who are in trouble living on the streets. It's just as relevant now as it was then, Sam recognised that and fancied doing a lovely version of the song.
"I know Radio 1 loved it! It exposes more people to Alan's song which is fantastic."
The fact that Fender plays St James' Park on June 9, the day of the Blaydon Races mentioned in the historic Geordie Ridley song is either an unfathomable coincidence or another nod from the singer to his local inspirations.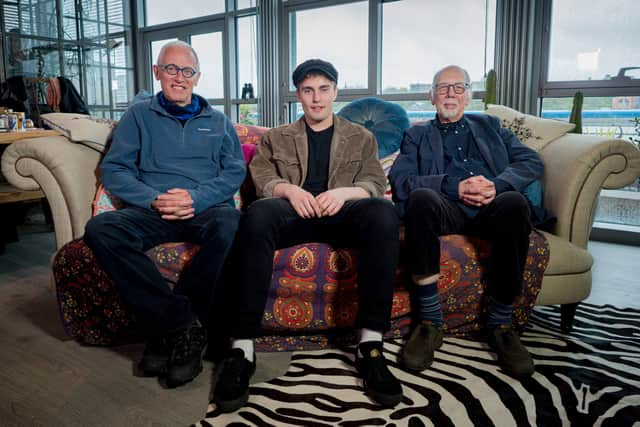 For Ray, it's more than just the music that makes this June's shows so special. It's what it means to the people.
Ray said: "The Geordies are well known for enjoying a good night out and they love music. There's a tradition of songwriting and entertainment.
"People up here used to work very hard and play hard. They'd work all day, then go to the music halls and rock and roll clubs and that tradition has continued right through from Hank and Bruce [The Shadows], through our stuff, Dire Straits the rest of them and up to Sam.
"Every few years there' somebody really fantastic that comes through and makes a huge impression and there's lots of others too.
"I'd like to say to everybody coming to the Sam show, have a great day, enjoy it. In these hard times, people need to enjoy themselves. Behave yourselves, have a great night and let's hope that there are plenty more big shows in the North East."