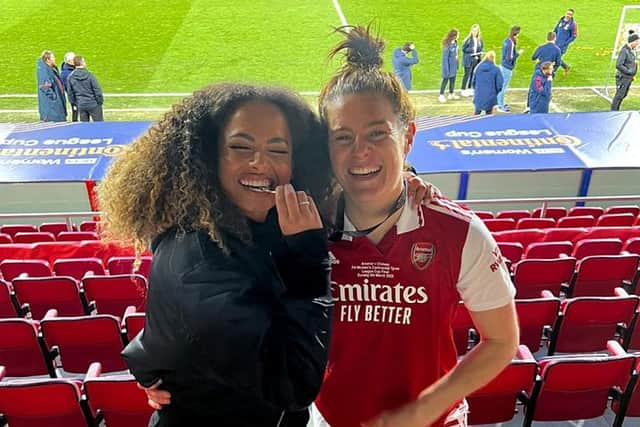 Amber Gill has opened up about coming out at an older age and says she has considered making a documentary.
The star has revealed that she wants to be a positive influence for people who are coming to terms with their sexuality when they are much older.
Amber, who won Love Island in 2019 alongside Greg O'Shea, has received messages of support from fans since going public with Jen.
She told MailOnline: "People say I make them feel comfortable and their emotions feel valid, so that's why I love doing what I do and having a positive impact on people."
She has even considered making a documentary about her story to inspire others.
Amber added: "It's important, and I love people who have paved the way and known since they were young and advocated for us, but also, I think the people who haven't done that are still valid and part of the (LGBTQ+) community.
"I want to show them that you can still be part of the community whether you come out at 17, or 20 or 25."
Amber appeared to confirm her sexuality on Twitter in July as she told fans she had "switched teams" and described it as the best decision.
"Switching teams was the best decision I made in my life. Watching men makes me feel ill. I couldn't put myself through it again," she said.
The 25-year-old began her romance with Beattie, 31, who plays for Scotland and Arsenal's women's football teams, at the end of last year.
They were first rumoured to be dating when they were seen at Winter Wonderland together.
A few months later, they were pictured leaving Borehamwood Football Club's Meadow Park ground - where Arsenal WFC often play.
Last week, the couple made their red carpet debut at The British Diversity Awards.