The singer, 43, from Gateshead, left the figure skating competition on week three after her skate to All That Jazz from the musical Chicago left her bottom of the leaderboard.
Michelle and her skating partner Lukasz Rozycki scored just 20 points out of 40, with fans complaining that she was judged harshly.
She was voted out following a public vote after Dancing on Ice producers scrapped the Skate-Off following backlash the previous week.
Despite her shock exit from the show, the pop-singer has remained positive on social media, sharing posts about her experiences and her latest Liberty X gig.
Sharing a photo of the noughties group on Instagram, Michelle said: "What a gig! Absolutely love performing with my girls … doing what I do best with heels on not skates"
She shared a photo of the three singers together, including Jessica Taylor and Kelli Young who now tour as the group.
Michelle had previously shared that her group member Jessica Taylor gave her advice for her appearance on Dancing on Ice after reaching the final in 2009.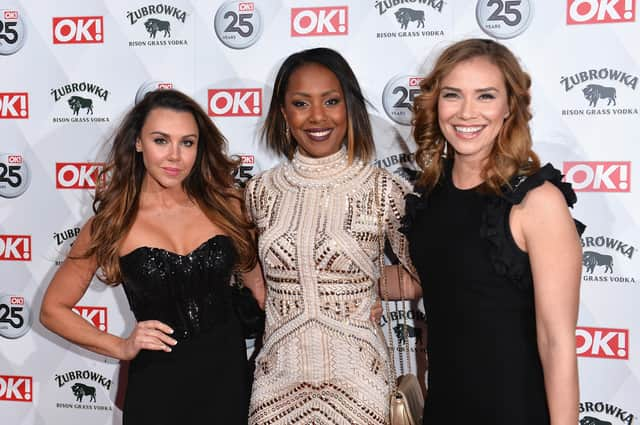 The singer revealed her friend had told her to "enjoy every moment" of the show, after claiming she had put too much "pressure" on herself when she competed previously.
Michelle Heaton told the Daily Mail: "Jessica from Liberty X did the show in 2009. And so obviously I talked to Jess about it and she just said enjoy every second.
"And she said it's so important because before she even knew it, even though she reached the final, she still came away wishing that she had enjoyed it more because of the pressure that she put on herself.
"She said just enjoy every moment. And that's what I'm trying to do."
Who are Liberty X?
Liberty X are a British-Irish group that originally featured Michelle Heaton, Jessica Taylor, Kelli Young, Tony Lundon and Kevin Simm.
The group was formed in 2001 with five finalists from ITV talent show Popstars, who failed to make it into the winning group Hear'Say.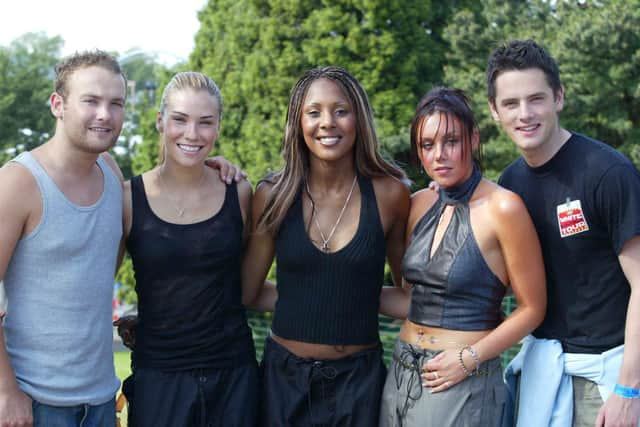 Liberty X released their debut album, Thinking it Over in 2002 which featured their well known song Just a Little.
The pop-group then managed to achieve ten consecutive UK Top 20 singles, as well as having charting singles globally, outselling their rival group Hear'Say.
In 2013 the full band reunited for ITV2 documentary The Big Reunion and toured together until 2014.
Despite their full reunion, only Michelle, Jessica and Kelli have toured together as a Liberty X girl group.
What has Michelle Heaton said about Dancing on Ice?
After her elimination from Dancing on Ice on Sunday 29 January, Michelle shared an emotional post to her Instagram.
Sharing a video of her final routine, Michelle told her followers: "No words can express how much it meant to perform this track with the man who had my back and taught me how to dance on ice @icelukasz.
"The experience may have been cut short but it will remain in my heart. Till next time"
Despite being eliminated from the show, Michelle shared a photo to her Instagram stories of her and her family in the audience at last weekend's show.