Viewers watching This Morning were left unconvinced as The Hairy Bikers star Si King endeavoured to create his own version of the iconic Greggs steak bake on the show.
The 55-year-old from Kibblesworth appeared on the ITV daytime show to promote new book The Hairy Bikers' Brilliant Bakes on behalf of himself and cooking partner Dave Myers, who is currently battling cancer. Before getting into the cooking, Si said: "Dave's doing okay. All the numbers are going in the right direction. He's still in the trenches with his chemo, but all the numbers are going the right way which is a great sign."
Being from the North East, Si will have known the tough mission he had to convince viewers that working away over a hot stove was going to prove a more fulfilling experience than a trip through the doors of heralded bakery chain Greggs - if you missed it, earlier this year Si picked his favourite Newcastle restaurants for NewcastleWorld.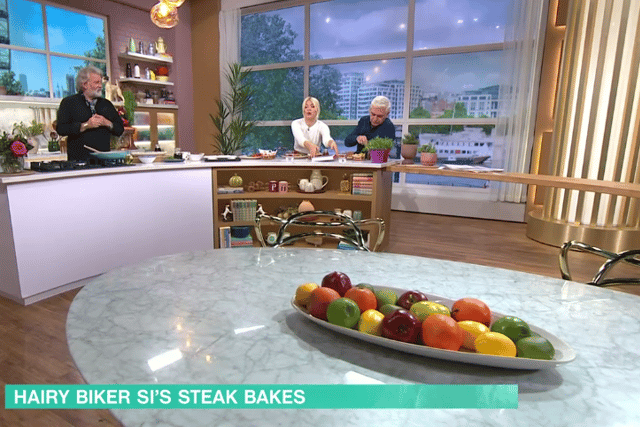 Those watching This Morning took to social media to share how great it was to have Si on the show - one person writing, "I could listen to him talk all day. Love the geordie accent." However, many more admitted they couldn't see themselves going through the effort for a steak bake.
One viewer wrote: "It's quicker to go @GreggsOfficial and much cheaper."
Another said: "I don't have the patience, I'll stock up on Greggs ones from Iceland."
Nonetheless, presenters Phillip Schofield and Holly Willoughby vouched for the taste of The Hairy Bikers' recipe, putting questions to Si through mouthfuls of food. Phillip even branded the gravy as the best he had ever tasted and joked he wanted one "the size of a small family car". Schofield then missed his next lines on the autocue, admitting he had been daydreaming about adding chicken to the meaty parcels.