Data on the number of people testing positive for Covid-19 for a second time has shown that it is in Newcastle that people on Tyneside are most likely to be re-infected.
NationalWorld has crunched the data from the UK Covid dashboard as a new Omicron sub-variant drives up the number of people testing positive.
The variant, known as BA.2, has become dominant in recent weeks.
Stealth Omicron got its nickname because it is more difficult to differentiate from Delta than the original Omicron variant, BA.1, that caused havoc before Christmas last year.
In the week ending on Friday, March 11, Newcastle recorded 168 people who had been infected by Covid-19 again.
That means a rate of 54.8 reinfections per 100,000 people, making it the area people are most likely to catch the illness twice across Tyneside.
North Tyneside is the area where reinfections are the second most likely, with 53.2 people being reinfected per 100,000 people.
Gateshead comes in at 36.6 and South Tyneside at 34.4.
Combining the data from all those council areas, the total number of people re-infected in a single week was 405.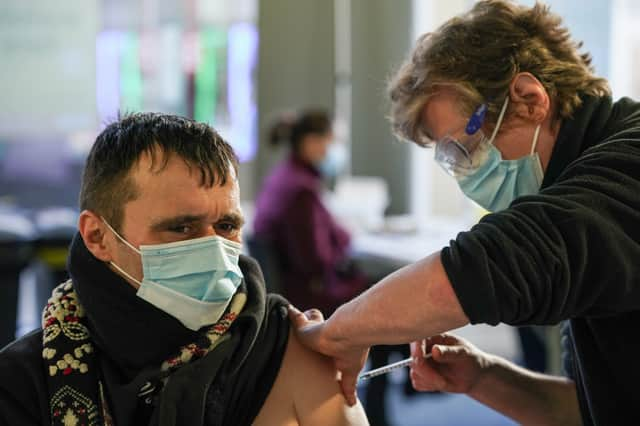 Taking all the re-infection figures since the pandemic started, which stipulate that there must be a 90 day period between positive tests, and all of Tyneside's council areas rank in the top 100 worst-off areas.
South Tyneside is the most notable, finishing with the 16th highest rate of infections per 100,000 people out of all 358 councils.
Despite the rise in infections as vaccinations and antibodies struggle to hold off the new sub-variant Secretary of State for Health said the Government was not concerned.
Mr Javid told the BBC: "Our level of concern hasn't changed.
"Although the case numbers are rising, infections are rising, and indeed hospital numbers are rising, they are still way below their peak.
"It's also important for us when we review this to understand why they are rising. And that is primarily down to the increased social mixing we are seeing, as our country has opened up, but also the BA.2 subvariant of Omicron, which we know is, on the one hand more infectious, but on the other hand we know that our vaccines work just as well against this.
"Taking all that into account, of course we keep the data under review, but there's no particular cause for concern at this point."