As the tousled blonde hair of Ross Lynch bounces around the Newcastle University Students Union stage alongside brother Rocky, it's clear that The Driver Era are more than a fleeting viral moment.
The band first debuted back in 2018 but the brothers' long run of shows this summer has seen Ross and Rocky reach a whole new level. For any teen who has heard of the Lynch brothers, it's impossible to pass a 10-minute TikTok scroll without a clip of Ross sending fans into a meltdown with his trademark charm - many of those have held a ticket for the group's tour since its postponement in 2020.
There's plenty of that on Saturday night in Newcastle but between the winking and hip-shaking is a band with a sound of their own and phenomenal stage presence.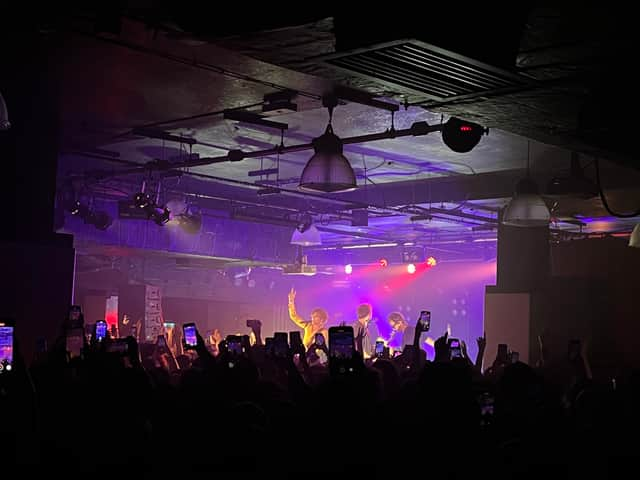 For 90 minutes the group snake through old hits and new - debut single 'Preacher Man' and recent release 'Malibu' two real highlights. There's even time for a version of 'On My Own' from 2015 film starring Ross, Teen Beach 2. For those that don't know, the singer has also starred in Disney Channel favourite Austin & Ally as well as Netflix hit Chilling Adventures of Sabrina and Jeffrey Dahmer inspired film My Friend Dahmer.
The night closes on an encore of 'Afterglow' and 'A Kiss', the latter the band's biggest hit and a brilliant earworm that comes alive on stage. The Driver Era are the real deal.
The Driver Era's 'Summer Mixtape' is out now and can be streamed and bought here.