A Northumbria University professor has compared the need for the Newcastle Clean Air Zone to the country's battle with cholera in the 1830s, when 32,000 people in the UK died from the disease.
Professor of Air Quality Management Anil Namdeo spoke about the need for environmental change as charges for the Newcastle and Gateshead Clean Air Zone begin on Monday, January 30.
Whilst private vehicles are not due to be affected by the Clean Air Zone implementation, some Geordies are on the fence about the new system with confusion over its necessity and implications.
'Newcastle Clean Air Zone will boost life expectancy'
Responding to those doubts, Prof Namdeo told NewcastleWorld: "Air pollution is one of the biggest public health hazards. It's linked with more than 38,000 and up to 50,000 deaths a year in the UK. Globally, it is linked to more than seven million deaths per year.
"No single solution will work so we need a raft of measures, including Clean Air Zones.
"It will improve the quality of life of people. There is a figure that says that air quality is responsible for reducing the life expectancy from six months to two years for people, so if you improve the quality of air then life expectancy will grow.
"We will not drink dirty water and give dirty water to our children. It started many years ago when we had an unclean water supply that caused 100s and 1000s of deaths by cholera. We are on the same curve - if you improve air quality it will certainly include the health of the public."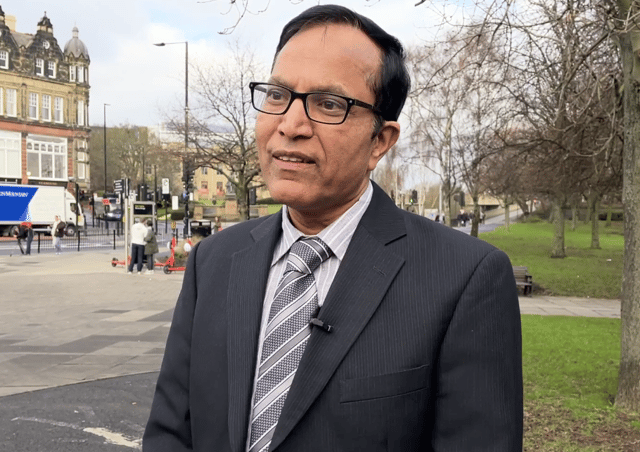 The Clean Air Zone in Newcastle will cover the majority of the city centre and reach out over the busy bridges into the edge of Gateshead. Residents who drive a taxi, van, bus, coach or HGV may be charged if their vehicle does not comply with government standards.
You can find out more about the two waves of charges coming with the Clean Air Zone, whether your vehicle meets requirements and how to benefit from government funding in our explainer.
Why the North East has a legal and moral obligation to introduce Newcastle Clean Air Zone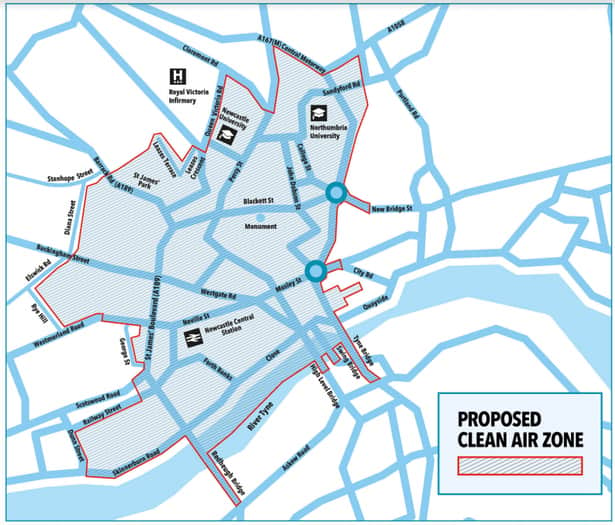 Cllr Martin Gannon, Chair, North East Joint Transport Committee explained that the councils have not just been legally obliged to implement the Clean Air Zone, but that the North East has a moral obligation to do so too.
Cllr Gannon said: "We're legally required to do it, but you'd probably say we were morally required. There were something like 38,000 premature deaths a year caused by poor air quality. It's about ensuring that the quality of the air in central Gateshead and in Newcastle is improved for the population.
"This is entirely to do with air quality, which is a public health concern. But I'd raise a further issue as well because everyone talks about the necessity to improve issues related to climate change. The vast majority of emissions which are causing catastrophic climate change are coming from transport. We need, as a society, to move away from a reliance on private cars - and this is linked to needing a better public transport system."