A budding second-hand sports shop is one step closer to arriving in Newcastle and challenging the Mike Ashley-owned Sports Direct franchise.
Sports Traider is a charity shop that focuses on sporting goods.
As well as the environmental benefits that come with re-using equipment, the chain also helps young people gain vital skills and a leg-up towards full-time employment.
The charity is hoping to bring a new shop to Newcastle and capitalise on a Geordie passion for sport and desire to support local causes.
Over the Platinum Jubilee weekend, the Sports Traider mission was given a huge boost after a generous donation from a supporter.
A GoFundMe user named Simon Anderson put £3,335 towards the costs of setting up the shop, taking the total raised over the target of £5,000.
The goal has now been upped to £10,000 as a signed Newcastle United shirt is set to be raffled off to those who donate £5.
The piece of memorabilia was gifted to Sports Traider by the club to help kickstart the project.
Comparisons with Mike Ashley's Sports Direct chain are inevitable, but the man leading the charge for Newcastle's new store told NewcastleWorld that Sports Traider is much more than that.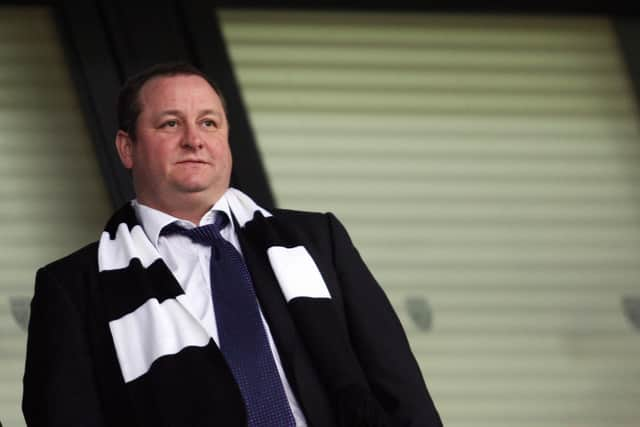 Ricky Gleeson said: "I kind of get annoyed at the fact it gets compared to Sports Direct. Mike Ashley runs his business in the same fashion as he ran Newcastle United...
"We're an alternative to the cheaper brand of high street sporting goods. We are a very viable alternative and all the money that comes in Sports Traider will go back into the community."
Ricky is outspoken online about his struggles with homelessness and crime in the past, making the community aspects of Sports Traider ones that are close to his heart.
Explaining how he became involved with launching the Newcastle store, Ricky said: "I started doing these podcasts, The Outside Looking In.
"I did one with the CEO and creator of Sports Traider.
"After I got a bit more information on it and pitched to Lance [the CEO] along with a friend to say we wanted to take it up to Newcastle.
"It was meant to be as a voluntary thing.
"As we've progressed I think we're all keen on me taking on a manager role and managing the Newcastle branch of it properly."
You can support the Sports Traider project and participate in the raffle here.