'The gambling industry messed up our lives': Hexham actress bringing evocative gambling show to Newcastle
Hannah Walker is trying to earn back £100,000 but the show is so much more than that
Watch more of our videos on Shots!
and live on Freeview channel 276
Visit Shots! now
Attending a weekly bingo event as a young girl in rural Hexham village Bellingham, Hannah Walker could never have guessed the way the world of gambling would impact her life.
Fast-forward to 2022 and the actress is trying to earn back £100,000.
However, it is not Hannah who fell into the grasp of addiction.
£100k is the amount of money spent by Hannah's partner whilst addicted to online gambling - the experience of helping him through that has been a life-changing one for the performer.
Hannah's show Gamble comes to Newcastle next weekend and is a new multimedia theatre production that peers behind the glittery curtain of jackpots and big wins to explore the complexities of addiction and the effects it has on themselves and their loved ones.
Hannah said: "I'd had no experience of gambling except for going to a weekly bingo event in Bellingham on a Saturday.
"In 2017 I discovered my partner had been online gambling.
"It wasn't a little bit of money, it was a lot, and he reckons it's about £100,000 that he's lost to the online gambling world.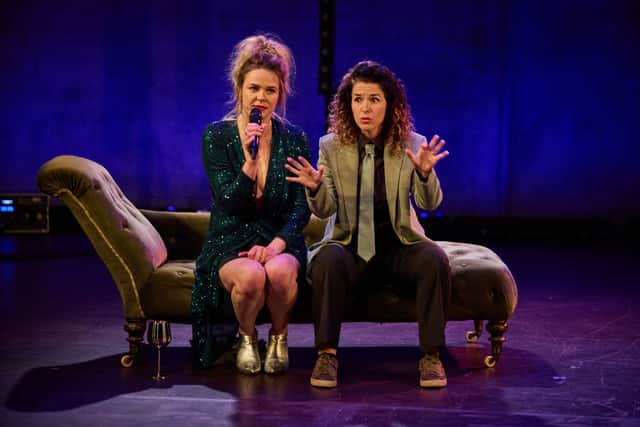 "They do not deserve it, they exploited him when he was at his most vulnerable."
The idea of Gamble is that Hannah is trying to earn that money back through the performance but in reality, the heart of the show has nothing to do with finances.
Hannah is hoping to break the stigma around online gambling and create a lasting change.
She said: "Even if we can help one person with the show, that's potentially a life saved.
"When I first found out my partner had been gambling I couldn't tell anyone about it.
"There's such a stigma attached to a gambler.
"My partner is the most wonderful person in the world but I didn't want to tell family members or friends because I didn't want them to judge him, which I know they would've done."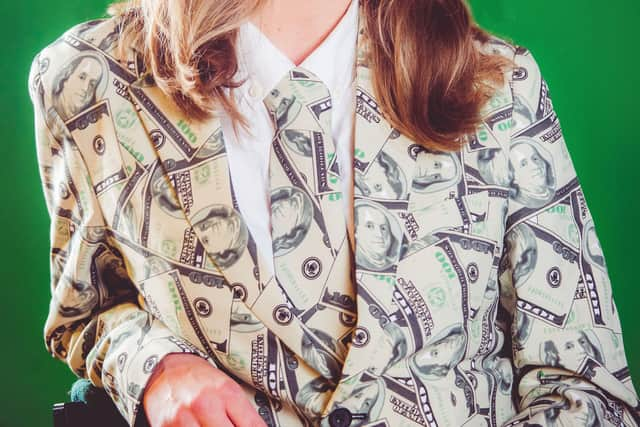 Gamble features interviews with experts, health professionals, those in recovery and their loved ones, and places particular importance on the impact gambling has on the deaf community, with little consideration or support is given.
The show works to capture the breadth of addiction and its far-reaching ripple effects.
The performance is followed by a post-show discussion with Dr Matthew Gaskell, Clinical Lead and Consultant Psychologist for the NHS Northern Gambling Service.
Hannah said: "It's big, it's fun, it's loud. There's interactive video and song and dance.
"It's funny, but at its core is dealing with a very difficult subject.
"I'm really excited. I have so much fun doing the show.
"I care so much about the gambling industry and it really messed up our lives. Performing it is so wonderful to do.
"My partner has been involved in the process from the beginning as a consultant on the show and it's brought us a lot closer doing it."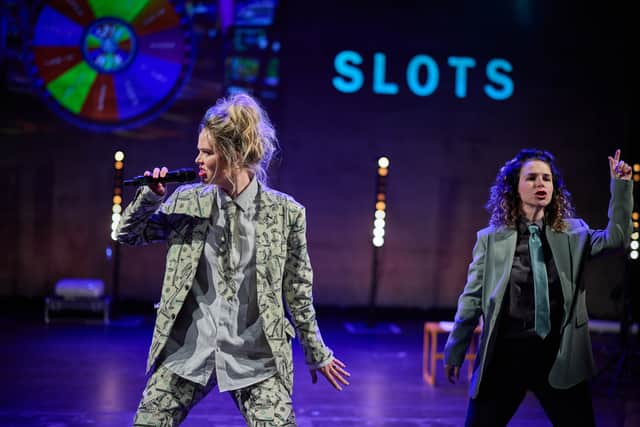 Dr Gaskell works with individuals and families as part of the NHS Northern Gambling Service to help address addiction and rebuild lives.
He added: "We really need to help people come forward.
"It's known as the hidden addiction, people are living in secrecy and often shame and embarrassed about it.
"It's really difficult to come forward and own up to it even to your loved ones, let alone coming to a service like ours. We need to help people feel that it's not their fault."
Gamble runs at the Northern Stage from Thursday, May 19 to Saturday, May 21 at 7 pm.
Tickets are £10 and can be purchased here.