Geordie legend Sam Fender praised the Northern Independence Party as "the greatest idea I've ever heard".
The North Shields star spoke of his frustration at the UK political system in the tell-all interview, published as he takes his Seventeen Going Under Tour across the UK.
Fender will play two sold-out nights at Newcastle's Utilita Arena this week.
Speaking to DAZED, the singer was asked for his thoughts on the Northern Independence Party.
He replied: "That is the greatest idea I've ever heard.
"How would we make money? Export Greggs?
"I think we should just restart England. We should go back to the old Roman idea, rebrand as 'Bernicia' from Sheffield upwards, and become a new country.
"We'll pick Hadrian's Wall up and just push it down south, slam it down around Nottingham."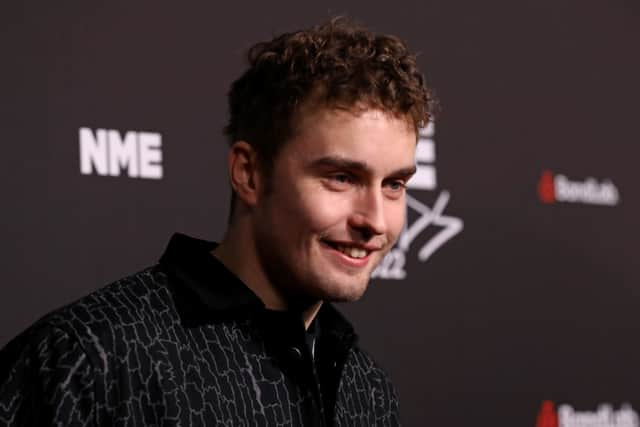 The Northern Independence Party are a group campaigning for the North of England to become an independent country under the name of Northumbria.
Speaking about the party's creation, Deputy Leader of the NIP, David Heaven told Newcastle World: "We thought it was about time our Northern communities had a strong voice in politics.
"We were fed up with this part of the country being overlooked by successive governments, and after seeing the treatment of Manchester and other Northern cities during the lockdown we decided that if the Westminster parties were not going to represent the interests of the North, we should build a party that would.
"So the Northern Independence Party was formed to present an alternative vision for our region, and fight for a freer, fairer North."
The group started as a WhatsApp chat and soon became a Twitter account and is now a team of over a hundred volunteers registered with the electoral commission.
In his interview with Dazed, Fender shared Heaven's frustration at the country's political system.
He said: "I feel like the whole system at the moment is not fit for purpose, it doesn't feel like there's any real alternative.
"It's the worst Tory government I've ever seen.
"But then Keir Starmer is just pissing in the wind.
"I don't understand how the guy hasn't been able to nail them to the post every week.
"The irony of them always saying that Corbyn wasn't a strong leader – I think Starmer is even weaker!
"He's not aggressive enough. Boris has all the dignity of a trapped rat, and Starmer still can't pin him to the wall."