Newcastle is well known for its fantastic bars and it's fair to say Geordies have a penchant for a drink or three.
As it turns out, this Tyneside trademark might have been handed down from our ancestors and their ancestors before them.
NewcastleWorld took a trip to the Discovery Museum to find out about a very old torture technique that originated from the region.
The Drunkard's Cloak, or the Newcastle Coat, can be traced back to Newcastle in the 17th Century.
The device is effectively a massive beer barrel that was given as a punishment to drunkards in the city.
These drunkards would wear it like a coat around their body and would be made to walk through the streets wearing the barrel for everybody to laugh and stare at.
You can see the Newcastle Coat in the Discovery Museum and pose in front of a mirror to see what you would have looked like undergoing the punishment.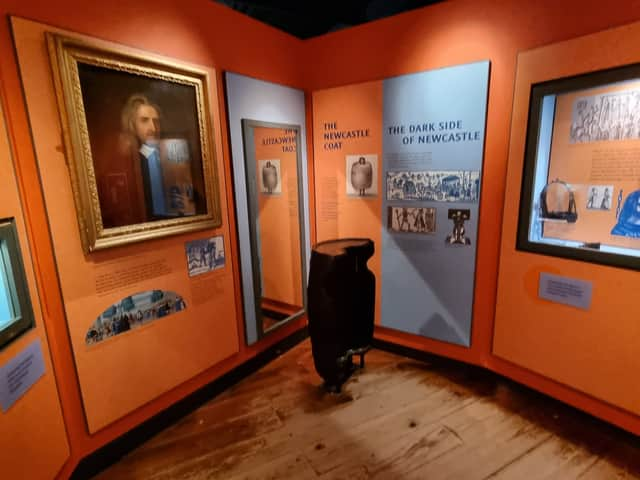 There's also a display recognising the device on display at the Clink Prison Museum in London.
NewcastleWorld spoke to the Clink's tour guide Alex Lyon about the Drunkard's Cloak's history.
He said: "Information on this device is sketchy and, while we are sure it was used in various towns and cities all over Europe, we don't know where it was first thought of.
"It may easily have been thought of, quite independently, in a number of different places; it's not a feat of very great inspiration to conceive the idea of making the town drunk wear a barrel with holes cut for the neck and arms.
"While the only record of its use in England is from Newcastle upon Tyne in the Puritan 1650s, we don't suggest that it was invented there – not to say that we doubt that it might have been.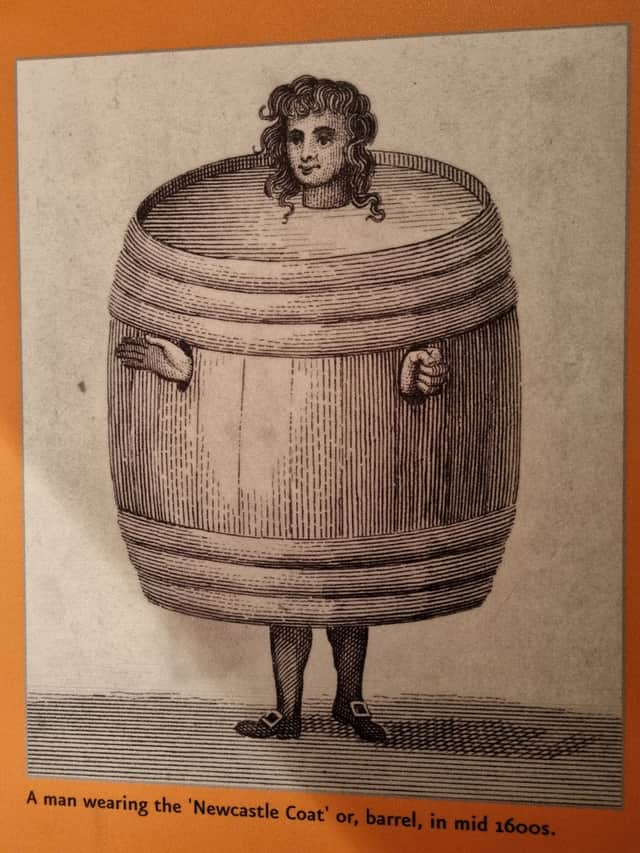 "One of the problems with 'popular history' is that sometimes ideas are accepted as being true because they catch the imagination, sometimes irrespective of their being true or even viable (there's huge confusion between swimming a witch and the ducking stool, which could easily be dismissed if only people thought logically about it).
"I think that the Drunkard's Cloak inclines toward this area; while it may have been funny the first few times it was used, the amusement factor cannot have outweighed the maintenance requirements (if the man inside falls over, it's likely to need repairing), and the very fact of encasing someone in a barrel means they are very largely protected from any garbage you might throw at them, and you can't whip them either.
"It's a good idea, but it's limiting."