The North Shields Halloween that made Sam Fender realise 'scary' level of fame
Sam Fender's North Shields home became a trick-or-treating hotspot
Sam Fender has spoken about a Halloween night in North Shields that made him realise just how famous he has become.
The Geordie hit-maker was speaking to The New York Times about his rise to stardom over the last few years.
Fender is known for his humble nature and pride in his North Eastern routes, but had a shock reminder of how big he has become last October.
In the interview, the 'Hypersonic Missiles' singer said he bought "eight massive boxes" of chocolate before last year's Halloween, thinking they would last him all evening.
However, with many in North Shields knowing where the star called home, his door was constantly being knocked on by trick-or-treaters.
Fender said: "Everyone in the neighbourhood was, like, 'That's Sam Fender's house, let's go knock!'"
The singer's stash of chocolate was depleted almost instantly as kids took their fill, whilst parents asked the star to pose for a selfie.
Fender admitted the busy Halloween evening "scared us a bit [...] it was just nuts".
In the interview, the rock star went on to explain that he didn't want to become "that guy" who became too famous to acknowledge his Geordie roots, no matter how successful he may become.
Fender is currently drumming up support to help him bag another Brit Award.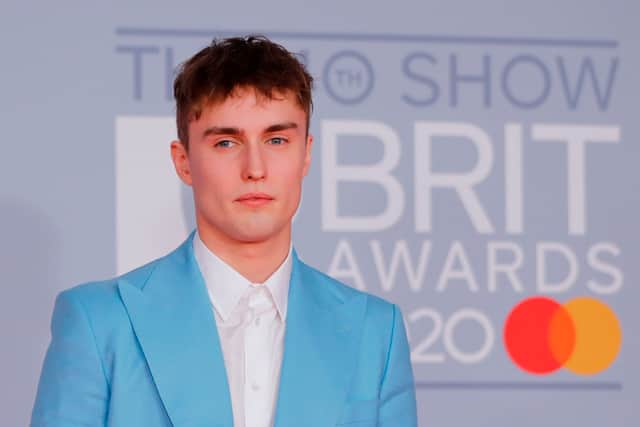 The 27-year-old is up for Artist of the Year, Album of the Year and Best Rock/Alternative this year.
The latter of the three is voted by the fans and Fender has rallied his followers to support him.
He said: "I've been nominated for a Brit Award, well for three; but there's one that's fan-voted and it's voted for on TikTok.
"So, if you can, you can vote for us 10 times a day if you're that much of a legend.
"So I can have another Brit Award and put it on the pub and turn it into a bar bump again."
Fender is, of course, referring to the Low Lights Tavern in North Shields which is famously home to his Critics Choice gong.
It's also where the singer filmed a special performance for The Tonight Show in the US last year.