The majority of schools in the North East are against the Government's recent easing of Covid-19 restrictions.
The latest rule change means that students are no longer required to wear face masks in classrooms and the Department for Education will remove guidance on their use within communal areas, such as corridors and dining halls.
As the news broke, Schools North East surveyed school leaders across the region and found that the majority are against the latest easing of restrictions.
A total of 66% of respondents said they did not support the Department of Education's decision to ease restrictions in schools, with only 17% in favour.
Looking into why that hesitancy to return to normal remains prevalent in the North East, Schools North East looked into attendance figures.
Despite a national drop in Covid cases, 54% of schools across the region reported staffing levels between 70% and 90%, with 31% recording staff levels below 80%.
Schools North East had previously identified significant issues across the region around levels of available supply cover.
Other recent research also found that schools are struggling to fill vacancies and that establishments are losing essential support staff due to the pandemic.
The lack of supply staff, along with many still in isolation, suggests the latest relaxing of restrictions could leave schools in a tricky position.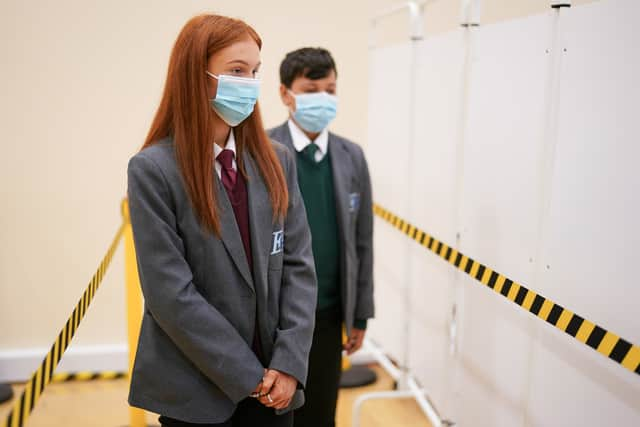 Chris Zarraga, Director of Schools North East, said: "The easing of restrictions follows declining Covid cases and high levels of vaccine uptake, however schools are still facing real challenges in getting staff cover, increasing staff workload and stress and impacting negatively on wellbeing.
"There are serious concerns for schools, with local pictures often radically different from the national picture.
"Schools are having to take difficult decisions to reduce disruption to ensure schools remain operational for all students.
"Schools have proven to be national strategic infrastructure during the pandemic, and it is vital that the Government properly protects schools from outbreaks.
"The Government must support Head Teachers to put in place those measures necessary for their own school's context."