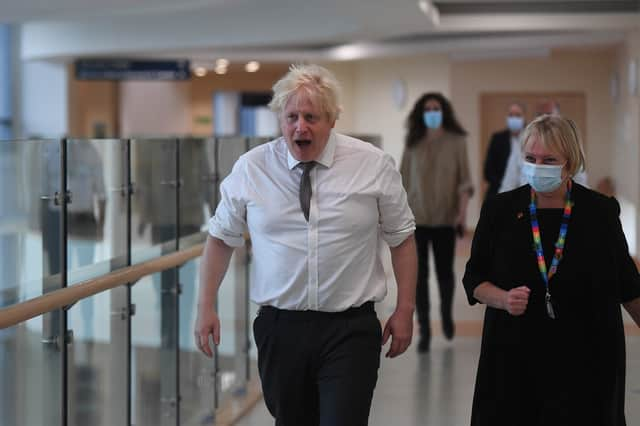 Despite widespread criticism, 27% of the public have supported Boris Johnson's decision to not wear a mask when visiting Hexham General Hospital in Northumberland yesterday.
The Prime Minister was in the North East visiting the hospital on Monday and was photographed not wearing his mask at times.
At other moments, Mr Johnson did sport a medical mask in 'clinical areas'.
Northumbria Healthcare NHS Foundation Trust reassured members of the public that the Prime Minister followed protocol.
A statement tread: "Please be assured that infection prevention and control remains an utmost priority for our trust.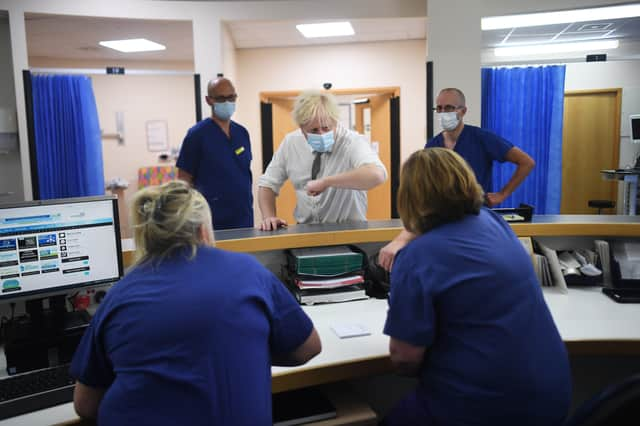 "The prime minister, Boris Johnson, followed strict measures, including wearing a mask, in each clinical area he visited."
The visit was shrouded in controversy both because of the lack of mask at times and as Mr Johnson missed the Westminster debate tackling the Owen Paterson row.
The Prime Minister continues to come under the cosh for not wearing his mask.
On Tuesday ITV's This Morning poured scorn on Mr Johnson with Dr Nighat coming onto a panel to criticise the Tory leader.
With Hexham General Hospital just 20 miles out from the Newcastle city centre, the hot topic has local importance on Tyneside, which has been particularly hard hit by the virus over the past 20 months.
NewcastleWorld.com polled its followers on Twitter to gather their opinion on whether Mr Jonson should have indeed worn a mask at all times.
4.5% of respondents said that the Prime Minister was right in not wearing a mask with 22.3% agreeing that he should simply do as he please.
That adds up to a total of 26.8% of respondents, more than a quarter, not angry at the politician for his choice.
73.2% responded that Mr Johnson should have worn his mask at all times.
One person said: "According to the media panic yes. Personally, I couldn't care less to be honest."
Another wrote: "I don't wear a mask and I won't, my personal choice but if there was one place where I would it would defo be a hospital."