Earlier this week, the summer solstice marked the beginning of summer for the UK. However, the current weather forecast would suggest differently.
The current forecast suggests that people across the North East can expect conditions of heavy rain, thunder and lightning.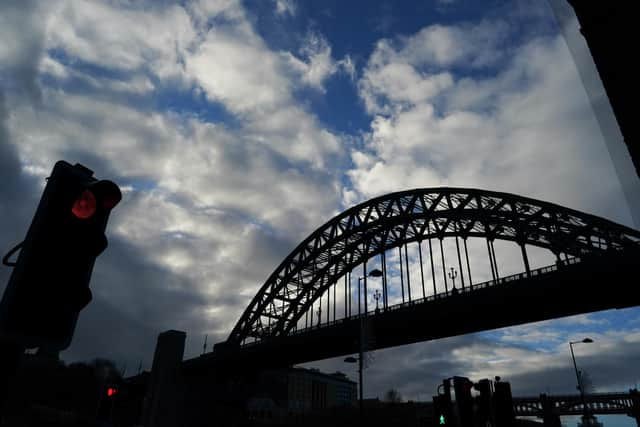 So, when can Newcastle expect a thunderstorm?
Here's everything you need to know about the latest updates from the Met Office.
When does the yellow weather warning come into action for Newcastle?
The yellow weather warning comes into place at 1pm today and runs all the way through till 10pm this evening for places in the North East.
The Met Office report states that Newcastle can expect: "showers and thunderstorms are likely to bring periods of heavy rainfall, lightning and hail in places this afternoon".
What does a yellow weather warning mean?
The Met Office has said that this specific yellow warning for Newcastle could bring a variety of weather conditions and damage to people, and their homes, in affected areas.
According to the Met Office website, a Yellow and Amber warning can represent a range of impact levels and possibilities. Therefore they ask people to read each warning carefully so they are aware of what they can expect.
Here's a breakdown of what this specific Thunderstorm warning suggests for Newcastle:
Where flooding or lighting strikes occur, there is a chance of delays and some cancellations to train and bus services 
Spray and sudden flooding could lead to difficult driving conditions and some road closures 
There is a slight chance that power cuts could occur and other services to some homes and businesses could be lost
What is the weather forecast for Newcastle?
Tonight
There will be scattered, heavy and thundery showers throughout the day that will die away this evening.
There will be outbreaks of cloud and rain throughout the evening that may become heavier overnight.
Dry and fresher conditions will follow later.
Temperatures will hit lows of 10°C.
Saturday
Saturday will start off dry and sunny for the most part before cloud builds and scattered showers develop. The showers will be heaviest most likely in western areas.
Sunny spells are forecast to break through as the day progresses
The weather will turn breezy with temperatures closer to average for this time of year.
Temperatures will hit highs of 22°C.
Outlook for Sunday to Tuesday
This period will be mostly breezy and sunny with the odd scattered shower particularly on Sunday and Monday.
Chances of outbreaks of rain will arrive later on Tuesday.
Temperatures will be close to average for the whole of this period.
How to stay safe in a thunderstorm
The Met Office has an extensive breakdown of what to do before, during and after a thunderstorm.
Here are a few key pieces of information and advice to take into consideration when navigating through the yellow warning in place for Manchester:
If outside avoid water and find a low-lying open place that is a safe distance from trees, poles or metal objects
Avoid activities such as golf, rod fishing or boating on a lake
Be aware of metal objects that can conduct or attract lightning, including golf clubs, golf buggies, fishing rods, umbrellas, motorbikes, bicycles, wheelchairs, mobility scooters, pushchairs, wire fencing and rails. If you are in a tent, try to stay away from the metal poles
Avoid downed power lines or broken cables
Be aware that current can travel through other parts of many modern cars, including GPS and radio systems. Cars with metal interior handles, foot pedals and steering wheels can also carry current
Keep your speed down, lowering your speed will lower the distance you travel when buffeted around by the wind.