Tributes paid to retiring police officer who made landmark arrest in Northumbria
"It was a really awful case where the perpetrator subjected his partner to sexual abuse, humiliation and harassment and I really do think we saved her life."
Watch more of our videos on Shots!
and live on Freeview channel 276
Visit Shots! now
Tributes have been paid to a 'selfless' Northumbria Police officer who was the first to ever secure a coercive control conviction as she hangs up her handcuffs.
Neighbourhood Inspector Julie Rana has served in the force for 30 years and received a Chief Constable's commendation for her role in securing that landmark coercive control conviction.
The 49- year-old joined the world of policing at 18, straight after her A-Levels, starting at West Yorkshire police.
From there she served as a clerk on a murder investigation and even appeared on Crimewatch, further fuelling her desire to hit the beat.
Three years later, she was sworn in as an officer at the same force, completing two years' probation and a year on the drug squad before being promoted to Sergeant.
Then, in 1999 Julie and her husband, who is also an officer, headed north to take up new roles at Northumbria Police.
Insp Rana said: "I was born and bred in West Yorkshire and wasn't keen on moving but I've honestly never looked back.
"I was pregnant with my first daughter at the time and after the interview it all moved really fast. We found a house in Northumberland we've been here ever since.
"I worked as a sergeant in 24/7 response policing until 2006 and then did a year as an inspector but then moved to the Neighbourhood Policing Team and have stayed all this time.
"It's unusual to be in the same role for so long but I had two young daughters and I wanted more stability to be with them and the NPT was a great fit for me and really helped.
"What I've loved in the NPT is really being able to make a difference in people's lives - that might sound corny but it's true. Response can be exciting, but it's the NPT who really delve into the bigger issues and really change people's lives. We've done that so many times it's really rewarding to see people come out the other side."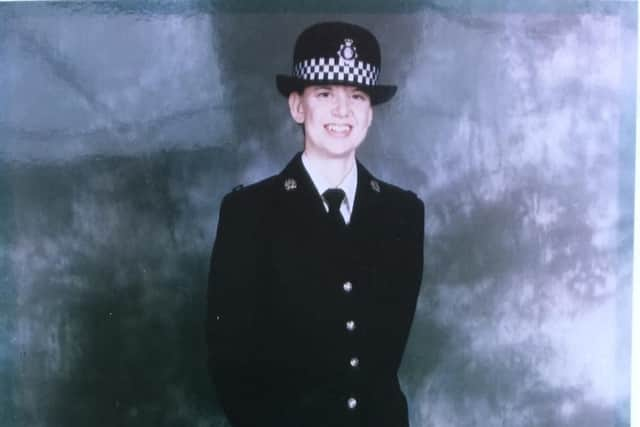 Insp Rana also recently won a national award for her outstanding contribution to social care after she was nominated by her colleagues in the local authority.
She was also the recipient of a Chief Constable's Commendation for her work in ensuring a dangerous and violent abuser was jailed for sexually assaulting and humiliating his partner in what would become the Force's first ever coercive control conviction.
She added: "It was a really awful case where the perpetrator subjected his partner to sexual abuse, humiliation and harassment and I really do think we saved her life.
"She initially didn't want to support a prosecution so we worked hard to ensure it would be heard as a victimless one, but eventually she changed her mind and was so supportive of what we were able to do for her and he was eventually brought before a court and jailed.
"Our days are never the same, we might manage sex offenders who are living in the community one day, look after victims of domestic abuse the next and we also work with repeat victims of crime, and target offenders as well as tackling ASB and other issues affecting the community – there's never one day the same.
"My two teams are just amazing– so dedicated and supportive and I will miss them a lot. We've achieved so much together.
"NPT is all about perseverance and determination – pushing for the things that make the community better and happier and I've loved every minute."