Tyneside firefighter turns tragedy to triumph as he qualifies on monumental day
The new firefighter graduated on the anniversary of his brother's death
Watch more of our videos on Shots!
and live on Freeview channel 276
Visit Shots! now
A newly qualified Newcastle firefighter has been praised for turning tragedy into triumph as he proudly qualified on the anniversary of his younger brother's death.
The passing out ceremony on December 17 marked the culmination of 12-weeks of intensive training both in the yard and in the classroom.
For Lewis, a father-of-one, the day had an extra poignancy as it marked the seventh anniversary of the death of his brother Karl.
Karl was just 22 when he tragically died following a night out with work colleagues on December 17th, 2014.
Assistant Chief Fire Officer Lynsey McVay praised Lewis for his bravery in sharing his story and how he has handled the past eight years.
She said: "How we react in situations of tragedy really shapes who we are as people and I'm so proud that Lewis has found his way to TWFRS and become part of our family."
Lewis, from North Tyneside, also shared how his story kept him going through the tough training.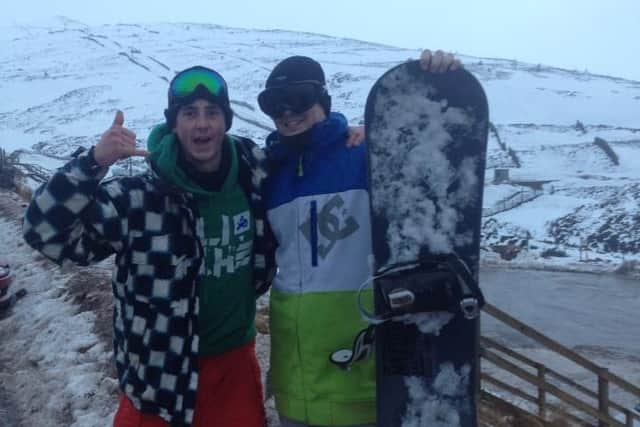 The 32-year-old said: "My brothers passing has spurred me on to wanting to help people but it was always in my nature anyway, I've always wanted to help those who need it.
"I'm a hard worker and I wanted to do what makes me happy and my previous role wasn't doing that, I didn't feel I was helping make a difference in people's lives.
"I loved the course and even if that was the job then I would have kept on going if I could, but I am so excited to get out on station and I feel well prepared.
"It was always Police or Fire when I was younger, and when I've thought about joining TWFRS in the past the timing has never been right.
"The support I received from my family, especially my girlfriend Emma, throughout the course was incredible and was so helpful, I know that they are proud of me."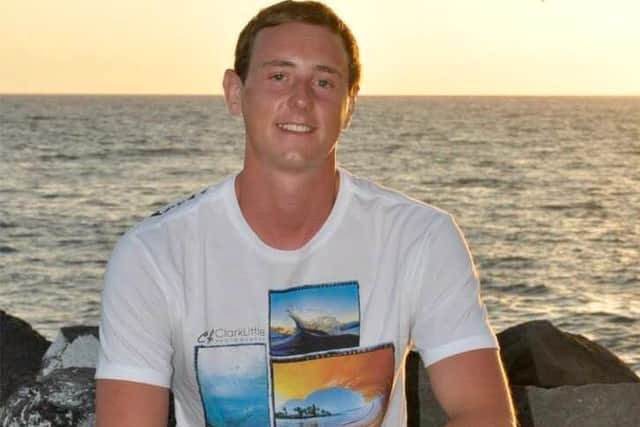 Lewis had previously worked at HMRC and for North Yorkshire Police but now joins the crew at Tynemouth Community Fire Station.
For the new fireman, his passing out ceremony was made even more difficult as Covid restrictions meant his proud mother was unable to be in attendance.
But mother-of-three Shirley has today spoken of the emotions at finding out Lewis would pass out on the anniversary of Karl's death.
The 57-year-old said: "When Lewis first said I thought there are 364 other days of the year it could have been why is it this one but when I thought about it actually for us it was a sign that Karl is still around.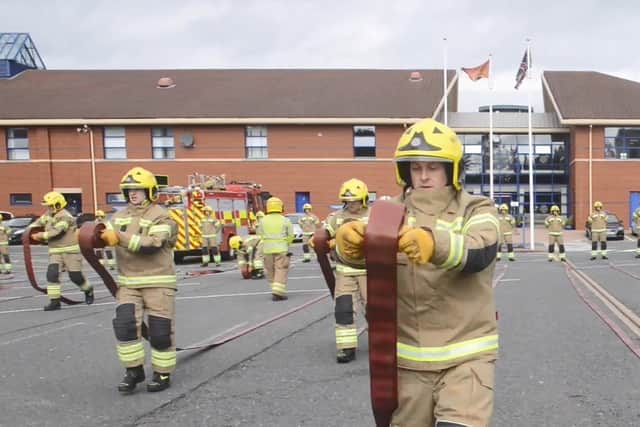 "Then my thoughts turned to Lewis's welfare and making sure he was alright it had been a tough course but we knew he was going to put everything into this training and he did
"It was heartbreaking that we couldn't attend but we still got to spend part of the day together as a family.
"It was such a mixture of emotions, we are so proud of Lewis and what he has achieved, he is incredibly respectful and kind.
"Karl would have wanted this for Lewis."