A South African couple holidaying in the North East of England have been left furious after confusion using the cashless Tyne Tunnel system led to them receiving an unpaid toll charge notice (UTCNs).
Clive and Sandie Johnson spent three weeks in the UK on their first visit to the country in more than 20 years to visit friends and family. The couple flew into Edinburgh Airport on September 20, where they hired a car and began their drive across the border and down the beautiful North East coastline towards Whitby.
Clive said: "We checked the quickest route on SatNav and that took us onto the A19 which took us through the Tyne Tunnel. We approached the tunnel expecting there to be a toll booth. When we were previously in the UK and hired a car we had paid cash on any toll road. There was no sign of that and no sign of somewhere to swipe your credit card as we have here in South Africa. We were past the point of no return, so we continued through the tunnel expecting there to be some means of paying at the other end - nothing."
Clive and Sandie did see signs requesting a £1.90 payment when entering the Tyne Tunnel but, unaware of the toll road's existence, did not have one of the system's PrePay accounts. When leaving the tunnel, Sandie tried but struggled to pay online and the couple then tried to pay via the phone later that day.
Clive said: "Later that same day I attempted to pay online using my cell phone, after the question, 'Is this a hire car?'', and my answer ' yes' there was no option to go further or to pay. My wife and I each tried on our respective cell phones a number of times, and each time as soon as we acknowledged that our vehicle is a hire car, the remainder of the questionnaire was greyed out with no option to continue to payment details. My wife phoned the helpline, and after answering recorded questions, she was able to speak to an operator. I don't know if this was some sort of recording but the person/robot she spoke to did not make sense and could not clearly answer the question."
Come mid-October and the couple had been told by Europcar that they had been fined £71.90 for the UTCN, breaking down to the toll fee of £1.90, a fine of £30 and an admin fee of £40. Hurt by the experience, Clive labelled the system "well-orchestrated extortion" and launched an appeal - which was dismissed within 35 minutes.
Clive added: "It's not the lasting memory of the North East, but it is a profound memory. We were scammed by the Tyne Tunnel people. We had a wonderful time in Whitby and the Yorkshire Dales but we are annoyed.
"No one puts a name to anything. It's standard replies, it's pathetic. We've seen that there have been thousands of complaints, many identical to ours. The point they try to make is that there are various pay points, and no one else has mentioned them. We're on holiday in the North of England, how are we supposed to know?"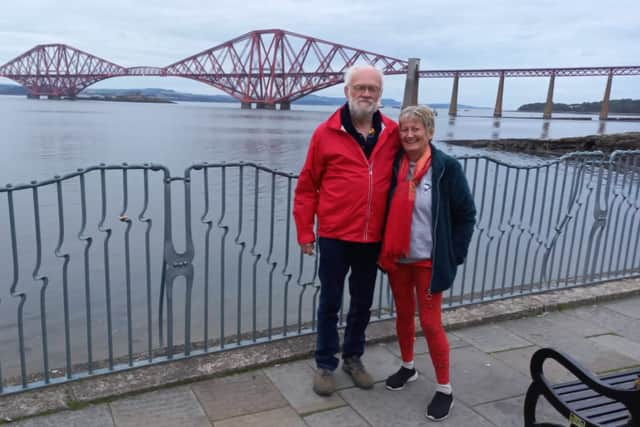 Newcastle World took the Johnsons' complaint to TT2, who operate the Tyne Tunnel. Customer Experience Manager at TT2, Chris Ward, said: "Mr and Mrs Johnson did not pay their toll within the payment window so, correctly, the owners of the vehicle – Europcar – were automatically issued with unpaid toll charge notices (UTCNs).
"We are sorry to hear that Mr and Mrs Johnson feel frustrated about their experience. In response to customer feedback, we recently made – and thoroughly tested - a number of improvements to our website to make it easier for rental car drivers to understand how to pay for passage. It is unclear why Mr and Mrs Johnson experienced difficulty in paying.
"There weren't any issues with our systems during their payment window and all the usual methods of payment were available – including paying by telephone or cash or card at one of the thousands of PayPoints located in shops throughout the UK.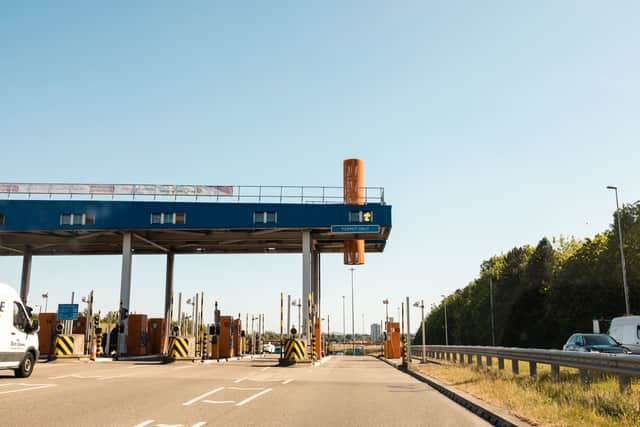 "We are unable to find any record of the customer contacting our Customer Experience team within the payment window. Payment options are detailed on signs around the tunnels and are very clear on our website. This complaint is currently being investigated by the owners of the tunnels – the North East Combined Authority - and Mr and Mrs Johnson will hear the outcome of that in due course."