Will Newcastle get a heatwave in July 2022? Met Office weather forecast - as more hot temperatures predicted
Met Office has said that the UK may see very hot conditions in July.
Watch more of our videos on Shots!
and live on Freeview channel 276
Visit Shots! now
Summer officially arrived weeks ago, however the weather would suggest otherwise.
As is tradition with UK summertime we have seen weather from every season in recent weeks, from thunderstorms to scorching hot days.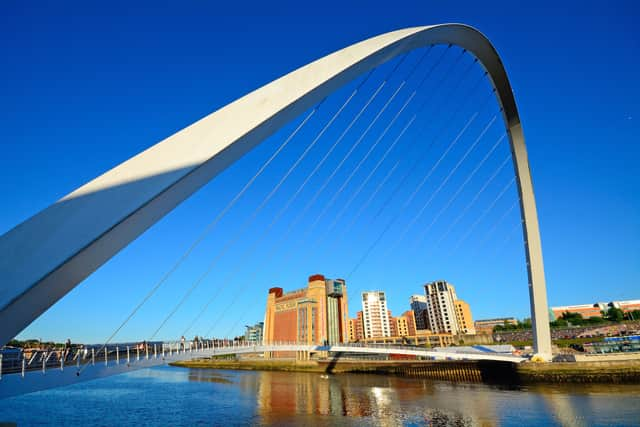 However, the latest updates from the Met Office suggest that nicer weather is on the way.
So, will Newcastle be getting a heatwave?
Here's everything you need to know about the current forecast.
What have the Met Office said?
The Met Office released a statement on Monday 4 July stating that the weather looks to be: "the situation remains the same into the start of next week, which means further dry and sunny weather and temperatures climbing higher during Monday and Tuesday."
"Likely peaking on Tuesday with temperatures possible in the low 30s Celsius in part of England and Wales, and high 20s elsewhere."
Met Office Meteorologist and Presenter Alex Deakin said: "the strong July sunshine plus the high pressure squishing the air means that temperatures will be building through Sunday and Monday, likely to be over 30 Celsius and perhaps going up a notch further by the time we get to Tuesday."
What is the threshold for a heatwave in the UK?
According to the Met Office, for a heatwave to be declared a threshold must be met.
The UK heatwave threshold is described on the Met Office website as: "when a location records a period of at least three consecutive days with daily maximum temperatures meeting or exceeding the heatwave temperature threshold."
The initial heatwave thresholds were calculated based on the 1981-2010 climatology of daily maximum temperature at the midpoint of the meteorological summer (15 July). In 2022, the Met Office updated the threshold.
The threshold for a heatwave temperature differs by county, with some areas in the southeast having a threshold of 28°C, while areas to the north and west have a threshold of 25°C.
What is the current weather forecast for Newcastle?
Today
Today will start of cloudy with outbreaks of rain. Rain will ease in the afternoon with some brighter spells breaking through.
Further showers will break out in the afternoon.
Temperatures are forecast to be a little blow average for this time of yet hitting highs of 17°C.
Tonight
Tonight will be mainly cloudy with oubreaks of rain. There will be some limited sunshine in the evening and the night will be mild.
Temperatures are expected to hit lows of 11°C.
Saturday
Saturday with be off to a dry start with bright spells. Clouds will increasingly develop as the day progresses.
There will be light winds and outbreaks of rain in the afternoon.
Temperatures will hit highs of 21 °C.
Outlook for Sunday to Tuesday
There will be wind and spells of rain throughout the weekend with some brighter spells on the Sunday. Monday will be windy and cloudy with some rain likely.
Winds will ease on Tuesday with the conditions turning dry and bright.
What is the long range forecast for the UK?
Friday 22 July - Sunday 31 July
There will be a generally dry start to this period with some sunny intervals expeced on Friday.
However, it is likely that there will be some local showers throughout. As we move into the weekend weather conditions may become more unsettled with longer spells of rain developing more widley.
Temperatures are expected to be close to average for this time of the year.
Further into this period fine and dry weather is likely to arrive as high pressure will build over the UK.
Southern areas may become very warm again with much of the northern areas seeing temperatures close to normal.
As we come to the end of July the conditiosn may become more unsettled.
Monday 1 August - Monday 15 August
A widespread shift to more unsettled conditions will occure for most of the UK at the beginning of this period. However, there will still be some decent sized dry spells.
There is a risk of some thunderstorms, particularly for southern areas where the tempeatures will be above normal.