The Gate Newcastle remains closed after a sudden shutdown last Thursday.
Customers at the centre's many restaurants and entertainment businesses were evacuated from the city centre hotspot during the evening of Thursday, May 5.
There had been few updates provided for customers initially, with many frustrated at food and cinema bookings being cancelled, but now details surrounding the closure are starting to emerge.
Why is The Gate Newcastle closed?
As soon as The Gate Newcastle was suddenly shut, it was made clear that it was a health and safety issue.
The Gate has been owned by The Crown Estate in 2012.
The Crown Estate has now clarified the situation saying that the centre remains closed "to enable the team to carry out further testing of the internal mechanisms that prevent the spread of a fire, to ensure these mechanisms meet the highest standard of fire safety".
When will The Gate Newcastle open again?
No re-opening date has been confirmed for the leisure centre.
Last week, when first shutting down, Cineworld Newcastle told customers that all screenings up until Thursday, May 12 had been cancelled.
The cinema said they "hope to be able to announce a reopening date soon".
Given the latest announcements, it seems likely the centre will be closed for a number of days more.
Which businesses in The Gate Newcastle are closed?
All businesses inside The Gate and the car park remain closed.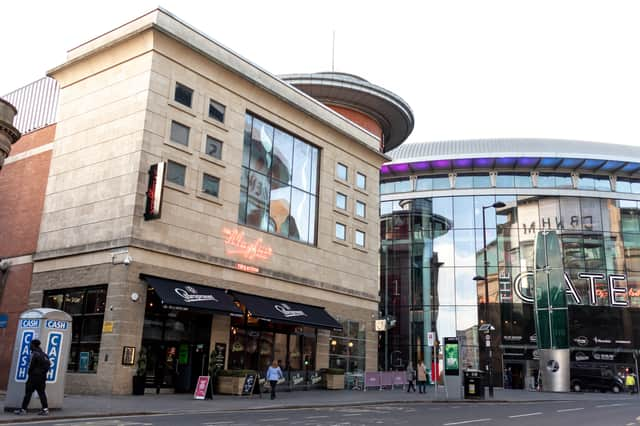 The list of closures is: Nando's, Pizza Hut, Starbucks, The Disco Party Bar, The Wonder Bar, Wetherspoon, Aspers Casino, Cineworld, Escape, Game of Throwing, Selfie Central, The Ctrl Pad, YuMe World.
The Hustle, The Lofts and The Mayfair remain open.