'Windows broken or faeces smeared': Newcastle MP tells story of Newcastle childhood of poverty and racism
The Wallsend-born MP grew up on a Newcastle estate after escaping war-torn Nigeria.
Watch more of our videos on Shots!
and live on Freeview channel 276
Visit Shots! now
Newcastle Central MP Chi Onwurah has opened up about her childhood in Newcastle fraught with poverty and racism.
The Labour MP, who has been in her current position for over a decade, was born in Wallsend in 1965 to a Nigerian father and Geordie mother.
In the same year, a young Ms Onwurah moved to Nigeria as "a babe in arms", where she grew up before returning to the North East a few years later.
Speaking on The Life Scientific, the electrical engineer shared her story with Jim Al-Khalili.
The MP said: "I don't remember the move there but I do have some strong memories of Nigeria, partially because of the Biafran War, which was a terrible civil war.
"That broke out while we were there and a million people were dying of starvation.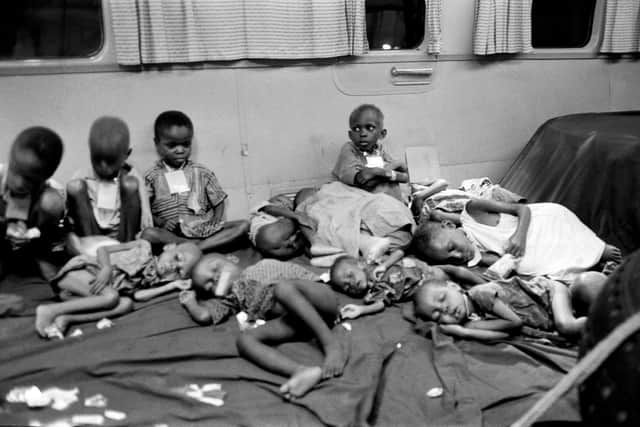 "My mother discovered a lump in her breast and there was no milk powder for my baby brother, so the children and my mother came back to Newcastle.
"We were refugees. We travelled on a cargo plane to Lisbon and we had to ask the British Embassy to pay for the trip from Lisbon to Newcastle."
Ms Onwurah spoke of her thanks for the "strong" public services in the UK and the work of the NHS in treating her mother for cancer.
Growing up in the North East, she sought inspiration in "a love of learning" and gained a "political determination to work for equality" from her mother.
Despite escaping war-torn Nigeria and returning to Newcastle, life on the estate wasn't easy for Ms Onwurah and her family.
She recalled: "One of the things people often don't realise about poverty is what a full-time occupation it is, trying to live on a really low income.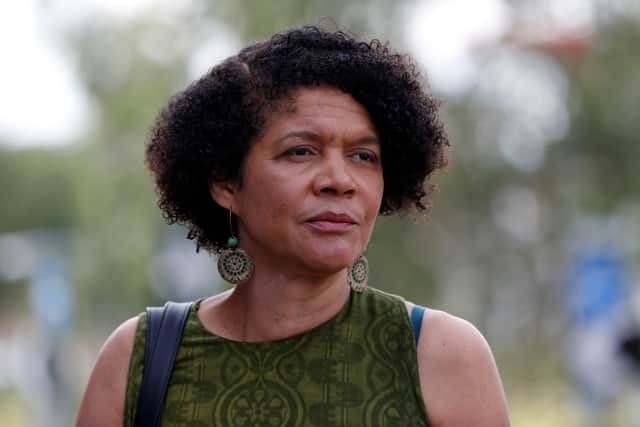 "We were on benefits for most of the time. That is something that marks you.
"We did suffer from significant racism and racial abuse by certain people on the estate.
"We would have our windows broken or faeces smeared. We'd have firecrackers put through our door around Guy Fawkes night.
"It's still with me today, the special hop and skip we'd do to go past the front door during that time.
"We'd have a bucket of water in front of the letterbox so that if a firecracker came through the door we'd get out of the way fast enough."
The family did try reporting an incident to police but received little interest from authorities in the matter.
Eventually, Ms Onwurah packed her bags and headed to Imperial College London to study electrical engineering.
Even having left the estate, the MP was to witness a new form of racism whilst breaking the mould at Imperial.
She said: "In Newcastle no one in authority was racist.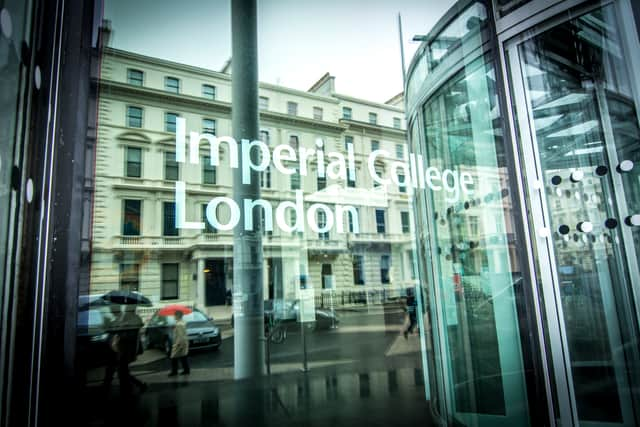 "In London and at Imperial that was my first experience of racism by people I was supposed to look up to and learn from.
"That I found quite devastating. I remember when a lecturer said to me, 'if you don't hand it in on time I'll take a sjambok [South African whip] to you'.
"That really said to me that I have no place as far as the institution was concerned."
Ms Onwurah admitted that she had visited the University since and noticed a change.
Following years at Imperial, the MP would work as an engineer before taking up her position in Parliament in 2010.
You can listen to the full BBC Sounds podcast here.