Newcastle United transfer target Matheus Franca has agreed a new deal with Flamengo.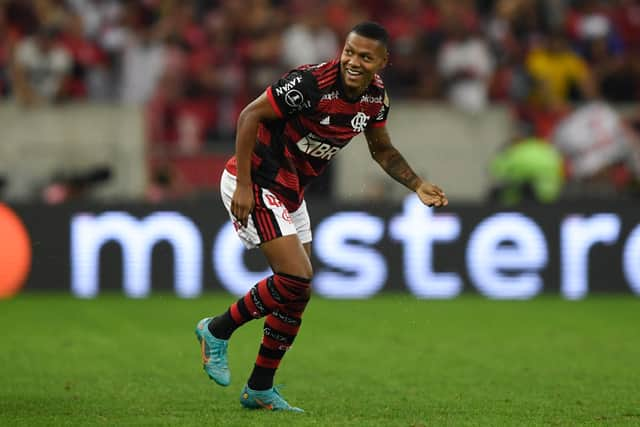 The Magpies were heavily linked with a move for the highly-rated forward during the January transfer window as they looked to strengthen their attacking options. The interest is believed to remain alive and the 18-year-old is said to still be under consideration for a move to Tyneside during the summer.
After making his debut in a league game against Santos in December 2021, Franca has gone on to score nine goals and provide three assists in 38 appearances for the club as he showed signs of delivering on the promise he showed during his highly successful spell in Flamengo's academy system.
Speaking of Franca's development, the club's Under-20s' coach Fabio Matias told GloboEsporte: "He has many important aspects to his game. In addition to technical and tactical ability, he has a very good understanding of the game. That makes him stand out because he interprets spaces well. The most talented players have an understanding of space and how to manage that. He also has the ability to be decisive in front of goal and is a great finisher."
Franca's form brought him to the attention of several clubs around Europe - although Flamengo vice-president Marcos Bras hit out at claims the young forward was preparing for a move elsewhere during the final days of the transfer window.
He told Brazilian journalist Vene Casagrande: "We do not put Matheus Franca up for sale. He is not for sale. We are not interested negotiating for Matheus Franca at this moment."
Despite talk of a summer move to Newcastle or Arsenal, the chances of the youngster making a Premier League switch have now been hampered after he put pen-to-paper on a deal that could keep him with the Serie A club until December 2027. The new agreement also contains a eye-watering release clause worth around £176m, meaning Franca's short-term future is likely to remain in Brazil.