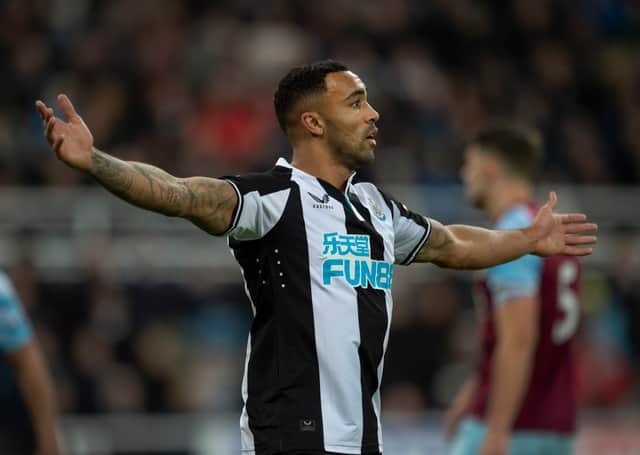 Newcastle United striker Callum Wilson has admitted that "no-one was bouncing around" after the side's first win of the season against Burnley.
The talisman is appearing on a new BBC Sounds podcast alongside West Ham forward Michail Antonio called The Footballer's Football Podcast.
On the show, the duo muse over their sides' latest performances and delve into what life is really like for a top-flight player.
The show's first episode was recorded shortly after The Magpies managed their first win of the 2020/21 season against Burnley at St. James' Park.
Eddie Howe's side claimed the three points thanks to a 40th minute Callum Wilson goal against their fellow relegation battlers.
However, despite their first three points of the campaign, Wilson revealed there were no major celebrations.
He said: "The end of the game, there was such relief but it's something you can't get too carried away about, you've got to start somewhere.
"If you don't get happy and enjoy the moment when you do win, what are you doing it for because you've had plenty of weeks with defeats.
"You come off and end up doing TV straight away, you don't get to have that initial first five minutes in the dressing room.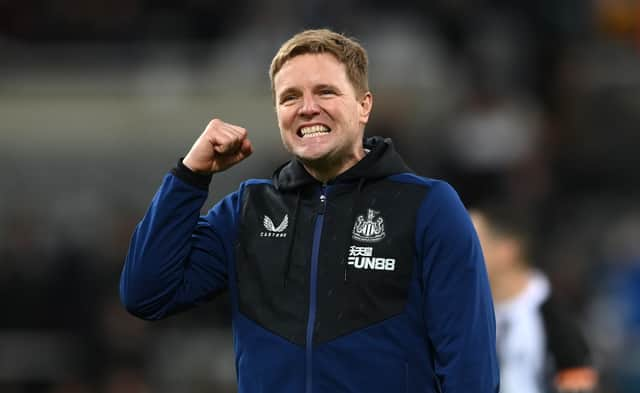 "You go back in and everyone is still sat there, you're relieved.
"No-one was bouncing around, the three games in the week had finished everyone off.
"We just sat down and took in what happened. The manager had his say and we took a team photo to top it off."
The two forwards agreed on how hard matches against Sean Dyche's Burnley can be, as Antonio prepared to face them himself.
Wilson said: "There's never a nice time to play them, especially when it's a six-pointer.
"For us, you've just got to stay composed and not get sucked into their style of play.
"It's how do you implement your style on the game and come out on top."
Antonio agreed: "They've got their way and they know how to play.
"It's kept them in the Prem for so many years."
On the podcast, Wilson and Antonio also joked about the former's lack of assists compared to The Hammers' man.
Wilson defended himself: "I am a team player, I've been sacrificing myself a lot physically at the moment.
"We're strikers, we get judged on goals, not assists.
"You can't just run into players and kick the ball sideways, I see you."