Wilson has had to watch much of this season from the sidelines as he battles injury niggles, but there is one teammate in particular who has caught his eye.
The two mused on United's meeting with The Hammers last weekend, with Antonio saying one player caught his eye.
The West Ham man said: "I'm not going to lie to you, I'm very impressed.
"The shape you've got and how you're playing with it.
"We know how Eddie likes to play, he's a possession-based manager and has got you guys playing very well.
"Do you know who shocked me, who I'm really impressed with... Joelinton.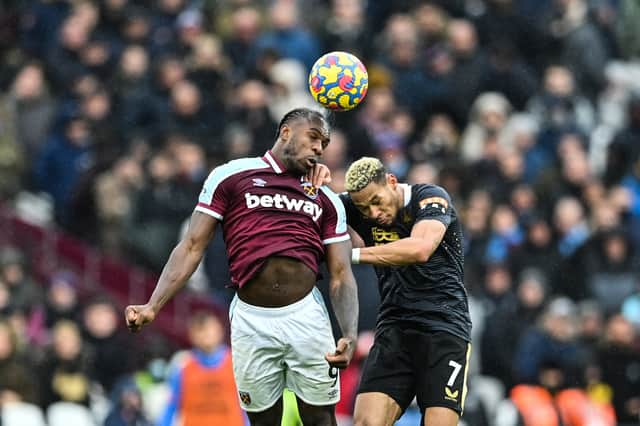 "You guys paid £40 million for a number 9, man is now playing midfield. I think he's found his position."
Wilson couldn't help but agree with Antonio, going on to prematurely award Joelinton the title of Player of the Season.
He said: "At the minute he's our player of the season.
"The way Eddie has transformed him, bringing him into midfield where he's breaking up the play, smashing people like yourself. That's my boy!
"All jokes aside, he's been outstanding the last eight weeks since he's made that transition into midfield with a three. He looks a totally different player.
"You've paid £40 million for a striker but really he probably isn't a number nine anyway, he was playing out wide in Germany and now he's inside a bit more.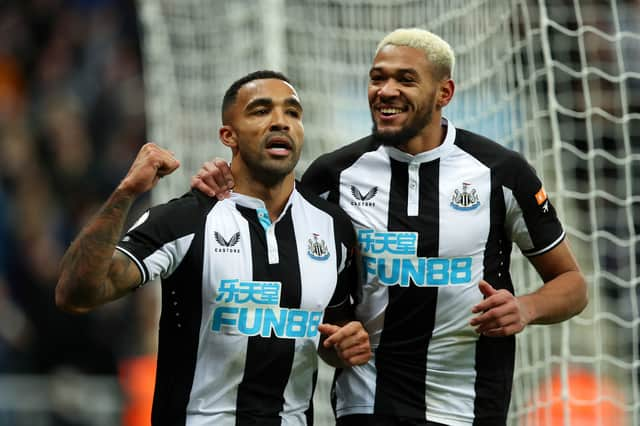 "He's unplayable to be honest at the minute and he's still so young as well.
"He's had a lot of stick, now we can clearly see it's not his position straight down the middle and he should get the plaudits he deserves now.
"What a player he's been for us. He's made the difference in that midfield, attacking and defending and still chipping in with goals."
Joelinton arrived at Newcastle in July 2019 for a club record fee of £40 million.
The Brazilian scored just two goals in his first campaign at the club and struggled with a stuttering start.
Since Eddie Howe's arrival at St. Jame's Park, the forward has been pushed back into a midfield role where he has thrived.