Callum Wilson has finally issued the injury update that all Newcastle United fans have been waiting for.
The Magpies talisman hasn't featured for the club in 2022 after picking up a calf injury against Manchester United at the end of December last year.
Wilson had netted six times in the league before that point and remains Newcastle's top scorer this season despite hardly featuring.
January signing Chris Wood has plugged a hole left by Wilson, but fans have been eager to have their number nine back.
He said: "I am fully charged now Mikey.
"It was a little subtle indication that I'm back [a recent Instagram post] without saying that I'm back, a little reel of my goals.
"It was more for myself for personal use but it was quite good and I thought I'd share it with Instagram followers.
"I'm back now training - it's been a good week and a long time coming but we're there!"
Speaking on the BBC Sounds podcast in recent weeks, Wilson had shared his frustration at not being able to take part in training.
Previously, he said: "I'm doing my rehab at the moment, the lads are training on the pitch right beside me.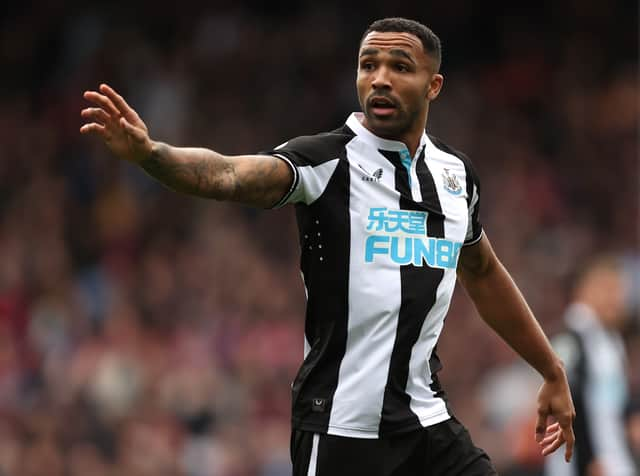 "I'm looking at them, some of their faces, it was an early start and some of the lads looked a bit lethargic like they didn't want to be there - typical training day.
"I'm at the side thinking, what I would do right now to be training with them right now and some of them are looking like they don't want to train!
"It's bizarre how when you're fit and training day to day to day it becomes mundane. You take it for granted. Now I'm desperate to train.
"It's crazy how desperate I want to get to that."
Now seemingly fighting fit, whether or not Eddie Howe chooses to throw Wilson back into action this weekend remains to be seen.
When Howe last spoke, prior to the 1-0 loss to Liverpool on Saturday, he said: "Kieran Trippier and Callum Wilson are getting closer but I don't think they will be ready for this week."
Newcastle United face Manchester City in the Premier League on Sunday, May 8 at 4:30 pm.