Former Premier League referee Dermot Gallagher has admitted he does not understand why VAR got involved in a controversial incident in Newcastle United's 2-1 win at Nottingham Forest.
The two sides looked on their way to a share of the points after Magpies striker Alexander Isak's equaliser cancelled out an opener from Forest star Emmanuel Dennis. However, Eddie Howe's side looked to have taken the lead midway through the second-half when half-time substitute Elliot Anderson headed past Keylor Navas after rising to meet an Isak cross at the far post.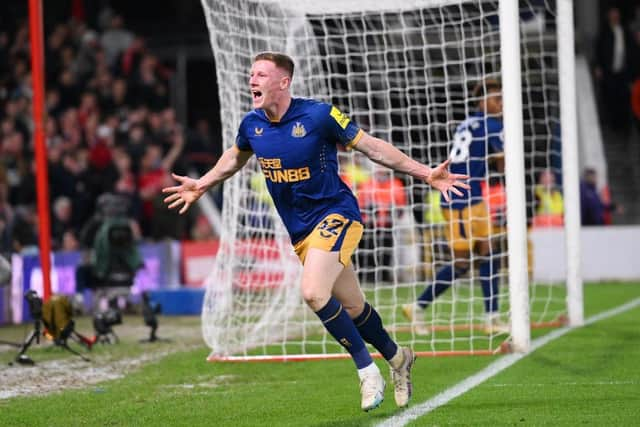 The 'goal' set off wild celebrations in the away end and the young winger looked to have boosted his side's hopes of claiming a Champions League spot - but those celebrations were cut short when VAR official Peter Bankes advised on-field official Paul Tierney to review his decision.
Although there was initial confusion over why the review was taking place, it became evident an apparent offside against Sean Longstaff prior to Isak's cross had led to the goal being ruled out, despite Forest defender Felipe making a deliberate attempt to block a cross in a move that should have played the Magpies midfielder onside.
Sky Sports pundits Gary Neville and Jamie Carragher both disagreed with the decision in the aftermath of the game, with Neville claiming he was pleased the Magpies claimed a win through a late penalty from Isak. That view was replicated by Match of the Day pundits Dion Dublin and Ashley Williams just over 24 hours later - and former Premier League referee Gallagher also through his support behind the Magpies as he explained his view on the ruling.
He told Sky Sports: "One of the biggest clues was that Nottingham Forest set to kick off and they were waiting to kick off again when there was the delay checking the goal. I don't really see why the VAR got involved because for me, Felipe clearly goes to kick the ball out for a corner. Jacob Murphy, who isn't in an offside position, behind him would intercept the ball and he knows that.
"If we go through the laws, has the ball travelled from distance? Definitely. Has the player had a clear view? Definitely. Was the ball moving quickly? Not particularly. Was the direction of the ball unexpected? It's come to him, and he's gone to intercept the ball. Has he had time to co-ordinate his body movement? He's gone to kick it out for a corner, which you'd expect a defender to do in that position. It ticks all the boxes so for me it's a goal."
Former Liverpool and Blackburn Rovers left-back Stephen Warnock added: "It should have stood, very bizarre that it even got to that. It is just disappointing it has not been picked up on."