Sander Berge has revealed how close he came to leaving Sheffield United during the January transfer window amid interest from Premier League clubs.
The day prior to deadline day, the Norway international was withdrawn from the Blades squad before their FA Cup fourth round clash at National League side Wrexham after Fulham and Newcastle United enquired about the midfielder.
Eddie Howe's side had been forced to explore their options after Jonjo Shelvey's surprise departure to Nottingham Forest left them light of bodies in midfield. A loan deal was discussed but the Championship club opted to retain the 25-year-old for their promotion push.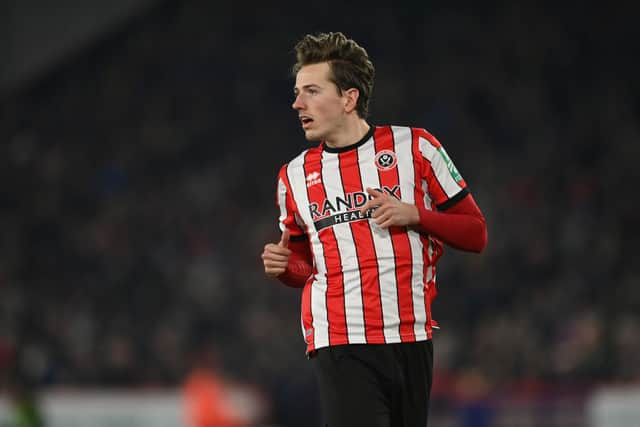 "I was prepared to go and play a cup match, first and foremost, and was looking forward to it," Berge told Norwegian outlet TV2. "I had visitors and people would come and watch a match. It didn't turn out that way and I was told that I was not part of the squad.
"Then it was a bit like that back and forth. The club and my agents (Morten Wivestad and Mike Kjølø) tried to see what was possible to achieve. There was interest there.
"It never got to the point where I needed to make a choice. I wasn't very involved. It passed, then I was playing matches again. There will be speculation. The boys know how to make a bit of fun out of it."
Newcastle are unlikely to revisit a deal for Berge this summer. Howe has other targets in mind with central midfield viewed as a priority position to strengthen.
But the Norwegian is almost certain to attract interest from other clubs as he enters the final year of his contract at Bramall Lane.
Berge added: "I see that it can look like that from the outside, that it will be the same pattern every time, but I don't stress. Teammates and people around joke a bit about it when it comes up again and again, but for me it's just about focusing on football."
The player, who will play in a FA Cup semi-final against international teammate Erling Haaland next month, added: "It is difficult to say in football. You shouldn't predict too far ahead, because things change quickly. I'll have to take that when the time comes.
"Now we have a promotion to play for and a Wembley semi-final against Erling [Haaland]. What more could you ask for?"
Get the latest Newcastle United headlines with our free football newsletter! Follow the action from St James' Park and beyond as we bring the sport news to you. Visit our website here to sign up.