Sports themed charity shop Sports Traider has taken a huge step in converting dream into reality as they confirm a new address and call on Newcastle United fans to help kit out shelves.
As well as selling second-hand sporting equipment and clothes, the Sports Traider shop will play a pivotal role in the community by helping young people gain vital skills.
The charity already has shops across the UK, but not in the North East... until very soon.
Taking to social media last night, the Sports Traider Newcastle page confirmed they had received keys to a premises in the heart of the city at 12a Clayton Street.
The location is just a short walk from St. James' Park and right outside of popular shopping centre Eldon Square.
To take the next steps, the shop is calling on Geordies and Newcastle United fans to "help us stock the shop with any quality used trainers, boots, sportswear or vintage clothing or donations".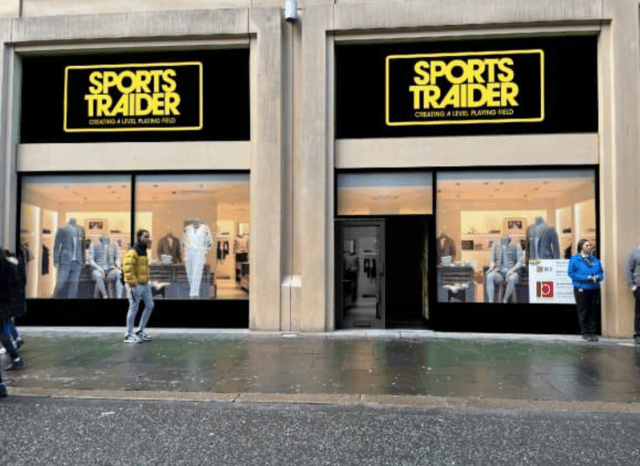 Fans who have been following the project's journey shared excitement online at the latest news.
One wrote: "So so happy for this news! @ToonTraider have worked so hard to bring this to #Newcastle and finally it will happen. I really wish you guys all the best."
Another said: "So happy for you guys, great guys doing something for a great cause."
Others wrote "owa the moon for you all" and "buzzing for you guys".
Last month a generous donorMike Ashley chain as funding secured"> gifted the Sports Traider project £3,335 towards its development and other donations poured in as the shop raffled off a signed Magpies shirt.
Comparisons with Mike Ashley's Sports Direct chain are inevitable, but the man leading the charge for Newcastle's new store told NewcastleWorld that Sports Traider is much more than that.
Ricky Gleeson said: "I kind of get annoyed at the fact it gets compared to Sports Direct. Mike Ashley runs his business in the same fashion as he ran Newcastle United...
"We're an alternative to the cheaper brand of high street sporting goods. We are a very viable alternative and all the money that comes in Sports Traider will go back into the community."
Donations can be made to Sports Traider online here.