Newcastle United chief refuses to answer Bruno Guimaraes question amid Liverpool & Chelsea interest
Bruno Guimaraes recently signed a new contract at Newcastle United until 2028.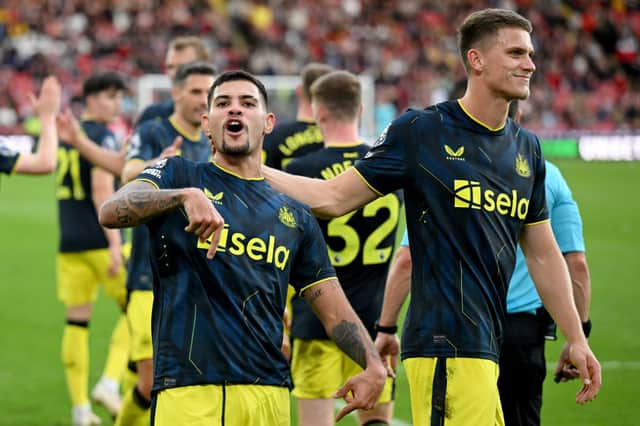 Newcastle United sporting director Dan Ashworth has refused to reveal the inner details surrounding Bruno Guimaraes' new contract.
The Brazil international put pen to paper on a new five-year contract at St James' Park last month and it is understood to include a release in excess of £100million.
But Ashworth neither confirmed nor denied that to be the case before speaking generally about what a potential release clause might entail.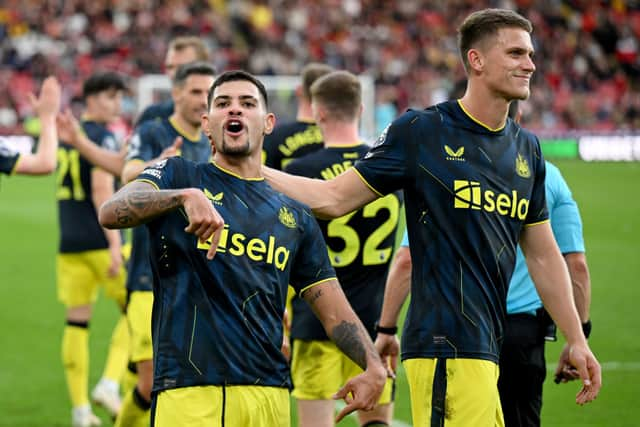 "I'm not going to confirm whether there is or isn't any release clauses in Bruno or any other of our player's contracts," said Ashworth. "They're all private and confidential.
"I can say to you about the principles of release clauses and you can have a situation where a player may have a dream country or club that they want to play for and you can make it specific to them, you can make it specific that it can sit outside of your competitors in the Premier League.
"Sometimes players view the fact that they're happy to sign a long-term contract but if family situations change they may want to experience something different.
"It's not always just about the players wanting an exit and this is where we want to go for the exit, there's lots of different reasons that releases happen and can be put into contracts."
The Magpies fought off competition from Arsenal to sign the 26-year-old from Lyon in January 2022 and his time on Tyneside so far has coincided with a remarkable journey for the football club.
In just under two years, Newcastle have gone from battling relegation to qualifying for the Champions League under Eddie Howe, and Guimaraes is recognised for playing a major part.
As a result, Guimaraes has attracted interest from the likes of Liverpool, Chelsea and Paris Saint-Germain, while he revealed last year he had held 'a conversation' with Real Madrid.
Despite all that, the midfielder recently opted to extend his stay at Newcastle until 2028.
"I'm so happy here," he said. "It's a place that is so comfortable to be and I hope to keep making the supporters happy and helping the team do well. That's my goal, because there are no words to describe how happy I am to be here.
"I remember in my first interview, I said I wanted to play for this club in the Champions League and now it's happening. We are doing so well and when I look around the pitch at my team-mates, I am so proud of them all. I'm proud of everyone; the team, the staff, the owners and the fans.
"The city believes again and it's unbelievable what we have done for the team. I hope that this can continue. It's amazing what has happened in my life in the last two years."
In total, Guimaraes has made 74 appearances for Newcastle, scoring 11 times and providing eight assists.