Paris Saint-Germain sensation ruled out of Newcastle United clash after 'incredibly violent' tackle
Paris Saint-Germain have been dealt a major injury blow ahead of next week's Champions League clash against Newcastle United.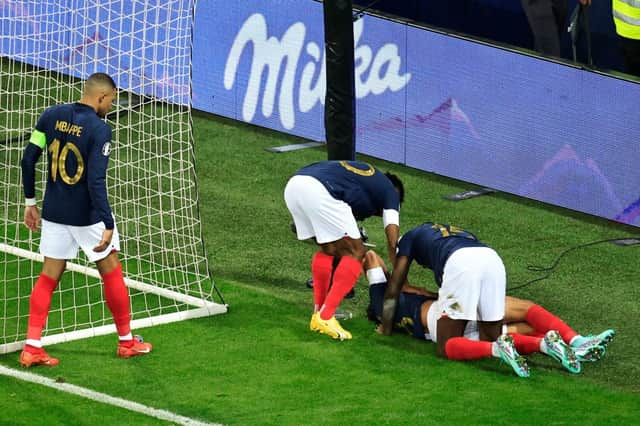 Paris Saint-Germain are set to be without Warren Zaire-Emery for next week's Champions League clash against Newcastle United after the 17-year-old sensation picked up an ankle injury on his France debut.
Les Bleues won 14-0 at the Allianz Riviera - the home of Nice. Zaire-Emery scored his country's third goal but received a heavy blow to his ankle when tapping home Kingsley Coman's low cross in the 16th minute.
He required treatment before being withdrawn. It was later confirmed that Zaire-Emery had sustained a sprained ankle, which France boss Didier Deschamps says will keep the midfielder sidelined for "several weeks".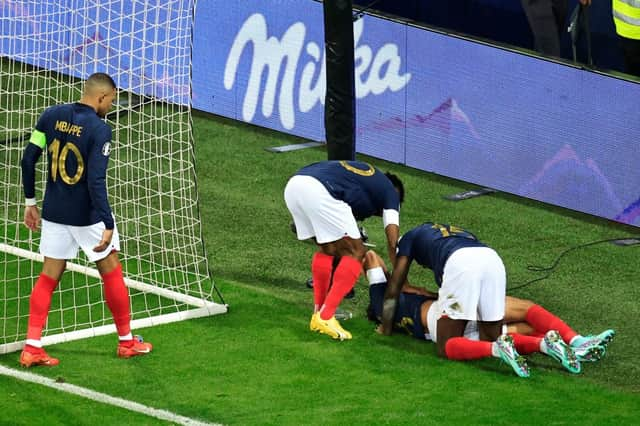 After the game, Deschamps said: "From the information I have, the examination is reassuring; there is no fracture, but there is a good big sprain. This concern is at least already put aside because it existed at the time, and when we see the act of incredible violence again.
"I prefer that he remembers his first selection for his first goal than for other, more negative reasons. That's what he did, but it ended sooner than expected. I hope it won't be too long for him."
Less than 24 hours later, Deschamps provided a timescale.
"It's still a significant injury that will certainly take several weeks [to heal]," Deschamps told French television show Telefoot. "You never want to lose players in matches like this. It could have been more serious."
Zaire-Emery has returned to PSG for treatment.
A statement by France read: "The Paris-SG midfielder, who started and was injured against Gibraltar on Saturday evening, is made available to his club today.
"Warren Zaire-Emery , who was forced to leave in the 17th minute of the France-Gibraltar match (14-0) , Saturday in Nice, went for X-rays and an MRI in the evening at the Saint-Jean de Cagnes clinic. on sea.
"The Paris-SG midfielder suffers from a sprained right ankle. He was released today to his club.
"The French delegation will fly to Athens on Monday with a group of 22 players."
PSG host Monaco on Friday night before welcoming Newcastle to the Parc des Princes on Tuesday.
Zaire-Emery will be a big miss for the Ligue 1 champions having started all but one of their 15 fixture this campaign.
Newcastle, who beat PSG 4-1 at St James' Park in the previous game, must win in France to keep their hopes of qualifying for the Champions League knockout stages alive.