Newcastle United have confirmed it will be the centre of a new documentary series - which will be streamed on Amazon Prime this summer.
The four-part series is being produced through a collaboration between Lorton Entertainment and 72 Films, with filming beginning earlier this season.
Filmmakers plan to provide "exclusive access to the club's decision-makers" i.e Amanda Staveley & Co, as well as delve into the Magpies' history and its unique bond with its supporters.
The series joins Prime Video's collection of exclusive sports documentaries and docuseries including All or Nothing: Arsenal, Take Us Home: Leeds United, Rooney and Sir Alex Ferguson: Never Give In.
Darren Eales 'We are excited to be offering global football fans'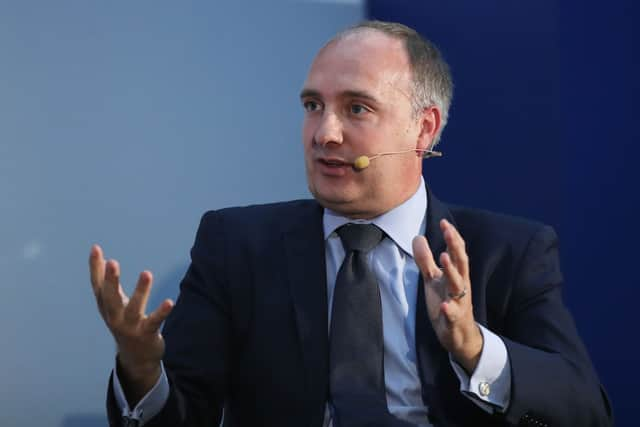 Chief Executive Officer Darren Eales said: "We are excited to be offering global football fans a front-row seat at this exciting time in Newcastle United's history.
"The documentary will give football and non-football fans across the globe a unique and authentic insight into how a major Premier League club operates and will take fans on the journey with us as we strive to achieve our goals on and off the pitch."
What Amanda Staveley has said
"There's a crew who are making a documentary for Amazon about the work that we're doing at Newcastle," said Staveley. "They're not focusing on it as an All or Nothing, they're more focusing on the commercial side.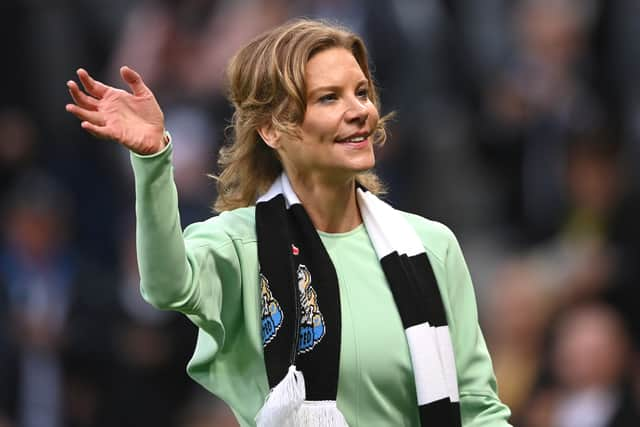 "With FFP (Financial Fair Play) rules as tight as they are, we really need to do everything we can to grow our revenue – and grow our finances."
Eddie Howe's reaction
United head coach Eddie Howe was initially relucant to allow behind the scenes access but has accepted it for the benefit of the club.
"I think it would be foolish of me to say 'no, these cameras aren't going to follow us around', then go 'we need to sign new players," said Howe. "They'll say 'we haven't got the money, we can't do it because of FFP, and you've turned away this opportunity for the club to turn away more income'.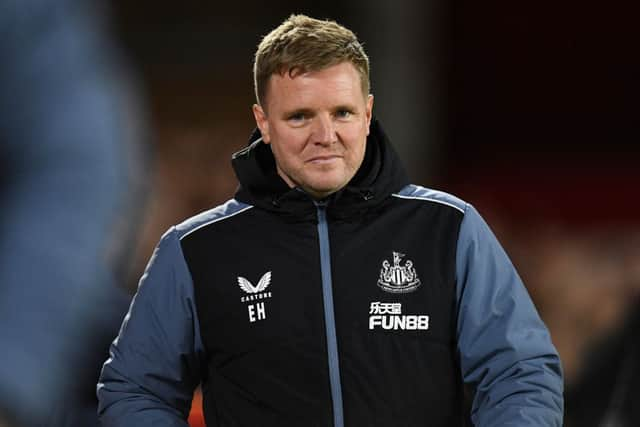 "I'm never going to go against the club in that, I'll always try and support it. I think the inner working of a football club, it's delicate. I'm not necessarily one of those managers who will sit here and say I want everything to be open.
"I think (about) privacy, and when you're dealing with players, there are certain things that for me should never escape the walls of a training ground. But I'll always support the club in whatever venture they're trying to do, as long as it doesn't overstep the mark."
What Lorton Entertainment and 72 Films have said
Clare Cameron and three-time BAFTA winner John Douglas have been appointed as Executive Producers.
Julian Bird, CEO of Lorton Entertainment, said, "We are thrilled to be working with Newcastle United. With rapid change occurring on and off the pitch, it is a fascinating time to go behind the scenes at the club.
"At Lorton, we have been privileged to work on amazing stories of game-changing sporting icons, from Rooney to Maradona, and our upcoming Becker documentary. We look forward to adding this to our slate."
Clare Cameron, Executive Producer at 72 films added: "This will be a unique opportunity to understand the inner workings of the club and see the effect the change in ownership is having on the fans, the city of Newcastle and the team's results on the pitch."
Get the latest Newcastle United headlines with our free football newsletter! Follow the action from St James' Park and beyond as we bring the sport news to you. Visit our website here to sign up.