Newcastle United will introduce a Fan Advisory Board by the start of next season to review 'Heritage Assets' that include the club name, crest and kit colours.
The news comes as the club releases its Fan Engagement Review as part of the Premier League's new Fan Engagement Standard (FES).
The FES is the latest step from the league that looks to ensure football clubs are acting with their fans' best interests in mind and includes a framework for clubs to follow.
The Premier League guidance is broken down into five themes which are; Leadership and Culture; Listening; Collaborate and Participate; Share and Learn and Improve.
In the Listening section, it states that clubs must "listen to the views of their fans in a structured and timely manner, particularly on key topics such as heritage assets".
These heritage assets include club name, club badges and home club discussions. This means that while Newcastle United will run discussions on those topics with the new Fan Advisory Board, it comes from the Premier League's guidance rather than a decision from the club itself.
Newcastle United will also deliver to Working Groups by July 2023 on topics including ticketing, home matchday experience and licensed standing - members of the Newcastle United Supporters Trust voted in an overwhelming majority in favour of standing at St James' Park earlier this week.
United will also run bi-annual virtual meetings with global fans as well as work to "develop engagement with fans on a regional, national, and global level, including strengthening relationships with supporter groups and relevant individuals".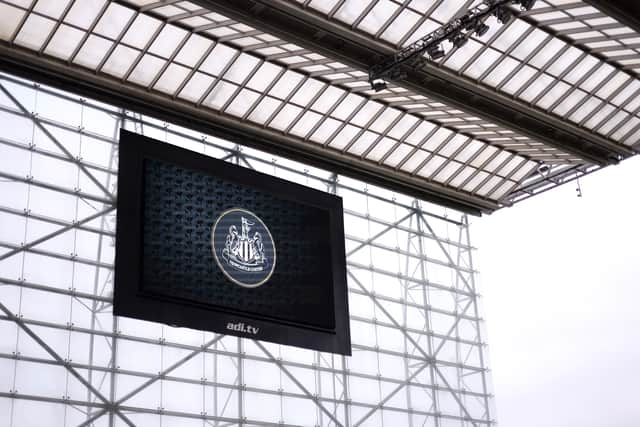 In the newly published Fan Engagement Review, Newcastle United also summarised community efforts from the past year with fan groups and through United in the Community, as well as commercial opportunities to benefit fans.
Newcastle United's Board-level representative, CEO Darren Eales, said: "It is vitally important that we bring our supporters along with us on the club's journey and work together to build sustainable success.
"We are committed to collaborative and constructive engagement with supporters on a consistent basis, ensuring all fans have an opportunity to inform the club's decision-making at all levels."
Newcastle United Supporters Trust has welcomed the review. A spokesperson said: "There has been tremendous progress this season from Newcastle United on fan engagement and the Trust is excited to see the plans outlined in this document develop for the benefit of the football club and its supporters."