Newcastle United fans have been given essential information to help convey the Wor Flags display to full effect at St. James' Park tonight when the Mapiges take on Bournemouth.
Eddie Howe's men return to competitive action in the Carabao Cup Round of 16. For any fans who didn't make it to the friendly against Rayo Vallecano at the cathedral on the hill, it will be the first time in the stadium since before the Qatar World Cup 2022.
Competitive football is set to be back with a bang too. Not only do Newcastle have a place in the quarter-final at stake, but the atmosphere will be amped up even more thanks to yet another special display put together by supporters' group Wor Flags.
The group have planned 'something big' in the North West corner of the stadium and sent out a message on social media today advising how fans sat in that area can make sure the display works.
In a Tweet, Wor Flags said: "We have something big planned in the North West corner of the stadium tonight. If sat there, it needs to remain static so please assist with that.
"Elsewhere, plenty of flags on seats and big wavers in the walkways. Get involved if you can.
"We'd really appreciate some help on the big wavers on the walkways. Many of them stay on the ground which is a shame, so if you can help us it'll make the stadium look fantastic!"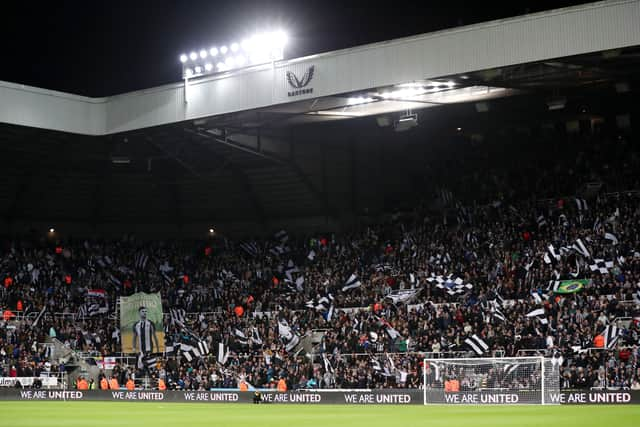 Quite who features for Newcastle United tonight against Eddie Howe's former club remains to be seen, with a handful of first-team players having only recently returned from international duty in Qatar.
"Everybody is coming back at different times and stages with different things behind them," Howe said. "We're having to manage that situation and try and get the players fit as quickly as possible without putting them at risk of injury.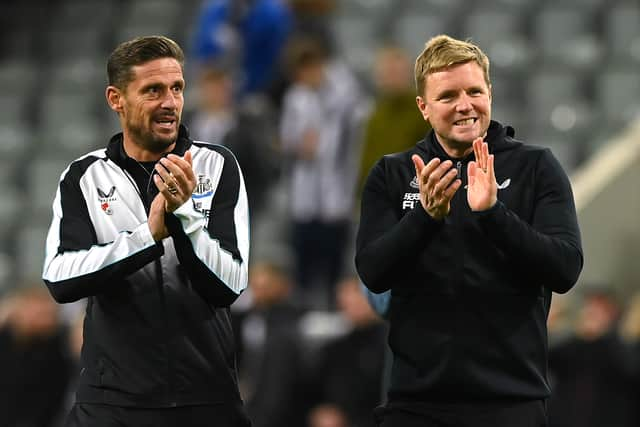 "It's been a slightly unusual time for us with players coming back at different stages with different needs."
Asked about the inclusion of the World Cup players, Howe said: "We'll wait and see. I've spoken with all the international lads when they came back.
"Those conversations are important because those boys have had not just a physical load from being at the World Cup but the mental side of it can't be underestimated. I'll continue those conversations with the other lads and will see where we are."