Newcastle United owner Jamie Reuben and Mehrdad Ghodoussi joined club legend Alan Shearer in issuing classy messages of support to a fan's plea for help.
A Magpies fan took to Twitter on Thursday night to share the heartbreaking news that he had been diagnosed with cancer.
David wrote on Twitter: "Fellow #NUFC fans. I've just found out and been diagnosed with cancer and will need the support of the TOON ARMY to get me through so if you can send positive vibes and messages my way it would mean a lot."
The Toon rallied behind the supporter with the Tweet gaining 580 replies and 109 retweets in just over 18 hours.
Amongst those replying with messages of support were Reuben, Ghodoussi and Shearer.
Co-owner Ghodoussi wrote: "You'll get through this David, fight and stay positive. The toon army needs you as much as you need them."
Reuben added: "Good luck David. Wishing you the best."
Another big name who spotted the heartfelt Tweet was Newcastle United's top-ever scorer Alan Shearer.
The Geordie replied: "Stay strong David. Sending best wishes man."
David tanked Shearer for his message, labelling the talisman as his 'idol'.
Those big-name replies were just three from hundreds left by fellow fans from the Toon Army.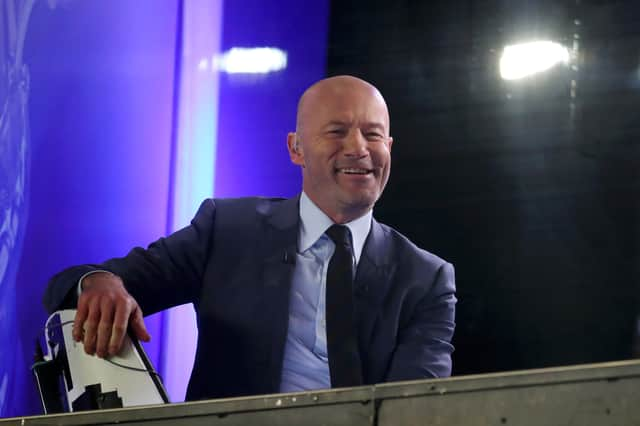 One fellow cancer sufferer wrote: "I'm a fellow sufferer since 2017. It's not easy at times and I think I accepted early "what will be will be" and stayed positive. Been a toon fan since 68 and still do my 400 miles round trip on match day. Take me as proof you can live with it and live life to the full. Good luck."
Another fan said: "Sorry to hear this fella, I feel for your plight & hope you & your family get all the assistance you need through these worrying times, my thoughts are with you all, may you get the positive vibes you need to fight this."
Taking to social media in the hours after sharing his first message, David said the well-wishes and support had made him cry.
He added: "Greatest fanbase in the world hands down. With my strength and determination and everyone's support, I will get through this and beat this."